Discover more from Twelve Thirty Six
Canada's News Burrito 🌯 media, culture, politics (via Toronto)
You're either with yahoos, or against yahoos
But more likely feeling in between
Queen's Park was where perhaps up to 200 people gathered to protest COVID-19 emergency orders in Ontario and have the premier call them "irresponsible, reckless and selfish." But after the province announced all publicly funded schools will stay shut until at least May 31, a roadmap for re-openings was readied for revelation.
---
The drive-in Sunday service
The Church of God in Aylmer, Ontario, had police watching around 50 cars filled with parishioners as a pastor preached on a riser while his words were transmitted via a low-powered FM signal. No fines were handed out onsite, but cops are contemplating whether the service violated emergency orders. (The church doesn't believe it did.)
---
The Canadian Civil Liberties Association wonders why police got access to COVID-19 test data. Names, addresses and dates of birth of those who tested positive were shared with law enforcement in Ontario, leaving questions about what they might do with it. Privacy concerns also loom over the potential of contact-tracing technology.
---
Weird days at the weed shop
A year ago, the launch of Toronto's first legal cannabis storefronts drew lineups, along with curiosity about what they looked like inside. But the Kensington Market opening of One Plant—which has former anti-pot top cop Julian Fantino chairing its affiliated parent company—couldn't come at a quieter time: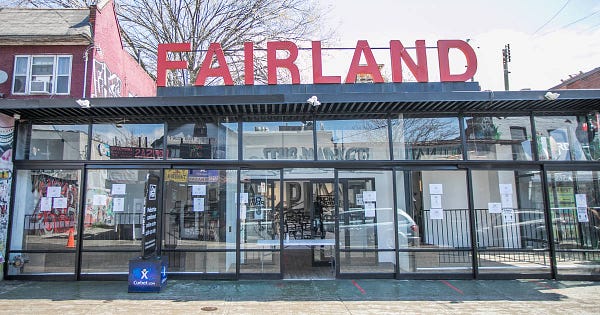 ---
The Phantom will be hiding for a while. Andrew Lloyd Webber was introducing a free streaming version of Love Never Dies, the sequel to Phantom of the Opera, when he implied that its Toronto staging would be postponed until sometime in 2021—which was subsequently announced by Mirvish Productions. For now, the company's Royal Alexandra Theatre leaves a ghost light on.
---
Finally, more bells and whistles
Short Circutz, a series of computer animated videos that aired on YTV from 1994 to 1996, evoked much self-isolated Canadian nostalgia on Twitter after Vice contributor Graham Isador openly expressed his desire to research one in particular. The story then sort of wrote itself, via hundreds of replies and thousands of interactions: