Discover more from Twelve Thirty Six
Canada's News Burrito 🌯 media, culture, politics (via Toronto)
Working (from home) for the weekend (at home)
Loverboy didn't have this in mind
Shopify recently opened a nine-floor office in downtown Toronto, signed a deal for a larger nearby one to come, and had big plans in Vancouver. But its Ottawa-based CEO Tobi Lutke says the company is now "digital by default." The uncertain future of downtown office culture coincides with questions about the hospitality and nightlife surrounding it.
---
A weighty threat around tests
Doug Ford vowed to put further poundage toward COVID-19 testing in Ontario, where the number of new cases are rising again. Toronto park amenities are reopening anyhow, as the weather brought out exuberant crowds that appeared too close for comfort. But some infections disease experts say that it's time to lift the lockdown.
---
An identity politics subplot to the Conservative leadership race. Leslyn Lewis was surprised by comments that her views didn't align with those of the newly formed Association of Black Conservatives, given that she's also one. It forced their preferred candidate, Erin O'Toole, to address the dissonance, a message that Lewis approved.
---
Where the irony is dying now
COVID-19 has supposedly boosted the enthusiasm for positive stories. Newspaper publishers blame coronavirus content for accelerating advertiser aversion concurrent with the YouTube series Some Good News striking it rich. And now Canada's Weather Network is entering the fray with an antidote: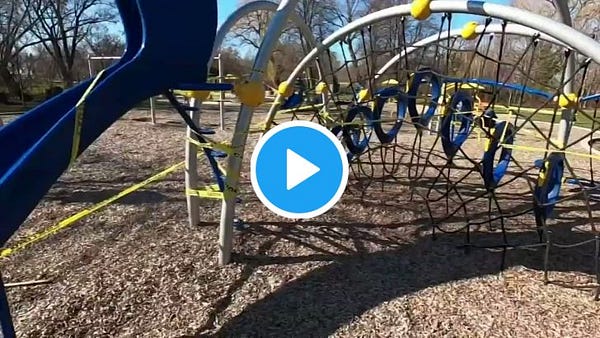 ---
How the main character of Twitter became Jia Tolentino. Defending her parents against being described as "human traffickers" met with empathy from fellow journalists. Naturally, it prompted others to dig deeper into details of what they were accused of. Tolentino says those aren't true.
---
Finally, social distance profiling
Catherine O'Hara made it to the pages of Vanity Fair, with a pre-pandemic interview illustrated by her in the sort of designer clothes that get their own credits. But when it was time to take photos during quarantine, it was more expedient to do them with a drone, proving SCTV character Johnny LaRue right about the need for crane shots: