Discover more from Twelve Thirty Six
Canada's News Burrito 🌯 media, culture, politics (via Toronto)
White guys debate which one's the real racist
Ottawa personified, because it's 2019
Justin Trudeau took fresh shots at Andrew Scheer, sparked by Facebook banning Faith Goldy—who'd been a friend of Conservatives. Concurrently, the Liberals are facing criticism for moving against refugee "asylum shopping."
---
Ready to battle #JustinJournos
The text of that mailer has now surfaced, after this Postmedia ink for a CPC survey in which the party asked its supporters whether it can ignore media outlets during the election.
---
Adam Vaughan stumbled over some sort of The Simpsons reference regarding Doug Ford's new transit plan. Whatever the Liberal MP was trying to say, it revived old city council doubts about "subways, subways, subways," inevitably placing him among the skeptics.
---
The interim belongs to shipping containers
Stackt opened on 2.8 acres of city-owned land at Bathurst and Front, with a two-year lease for 120 food and retail stands before the space transitions into a park amidst more condos.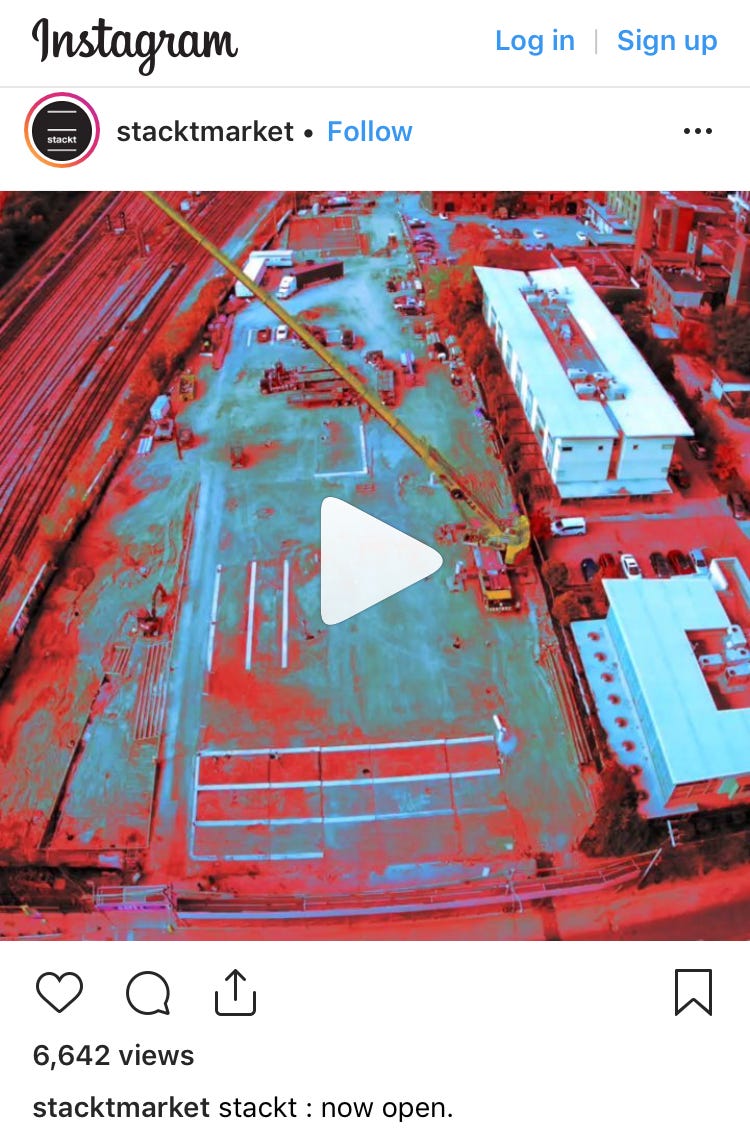 ---
National Enquirer fire sale is bundled with Canadian heritage. The troubled tabloid is being dumped by David Pecker, because its Bezos-baiting tactics rankled hedge fund owner Chatham Asset Management—which also has a stake in Postmedia, on whose board Pecker formerly served. Also being sold is Globe, the rag mag for senior citizens, founded in 1954 in Montreal—and its even older-skewing spin-off paper, the National Examiner.
---
A plus-sized payoff from Apple News+
Rogers Media, which is exiting the magazine industry, appears to to be a big financial beneficiary from the integration of the Texture app into Apple's digital newsstand scheme:
---
Collingwood councillors concur that Elvis Presley has gotten old. The town's Elvis Festival will lose municipal funding after it celebrates 25 years in July. Its peak was in 2014, when organizers got ex-wife Priscilla Presley to hang with Elvis impersonators. 
---
Finally, it's kinda like a love song
James Renald was originally half of Sky, a pop music duo from Montreal. He died last August 11, with scant public attention until David Friend of the Canadian Press got the story of Renald's suicide at age 47. Behind the scenes, he wrote and produced for Mandy Moore, but his own voice is best known from this 1999 hit: