Discover more from Twelve Thirty Six
Canada's News Burrito 🌯 media, culture, politics (via Toronto)
Trudeau accused of fake feminism, bagel eating
A day for Justin to look extra ridiculous
Whitby MP Celina Caesar-Chavannes quitting the Liberal caucus gave Conservative house leader Candice Bergen a chance to call Justin Trudeau a "fake feminist." And then, the PM apologized after the opposition called him out for eating a bagel during a voting marathon, although it was actually a chocolate bar. 
---
#LavScam has several miles left
SNC-Lavalin CEO Neil Bruce says that that he never cited 9,000 job losses as a reason that the company should be granted a remediation agreement—although Bruce cautioned that could still happen if the firm is ever convicted. 
---
"The reality is that for years Brampton has subsidized infrastructure in Mississauga." The latest bruise to Brampton mayor Patrick Brown is the biggest city in Peel looking to break away from its regional government. Mississauga mayor Bonnie Crombie's push for secession just cleared another hurdle.
---
Standing on guard for Doug Ford
The integrity commissioner ruled that DoFo didn't breach conflict of interest rules when he appointed Ron Taverner to lead the OPP, a job Taverner later turned down. Meanwhile, the premier threatened to call the police on the NDP to investigate their fundraising tactics. He also thinks the Ontario PCs sit too much: 
---
Jordan Peterson had a fellowship rescinded by Cambridge University. The divinity faculty had yet to publicize a collaboration with JBP. But then they publicly cancelled it. Peterson's response peaks with this: "I wish them the continued decline in relevance over the next few decades that they deeply and profoundly and diligently work toward and deserve."
---
Grimes redesigned for the WSJ
Discussing the difficulties of dating Elon Musk makes Claire Boucher perfect glossy fodder for the Wall Street Journal Magazine. The piece was promptly sliced into clickbait—even though the artist who'd rather be known as "c" would prefer to dispatch the news herself: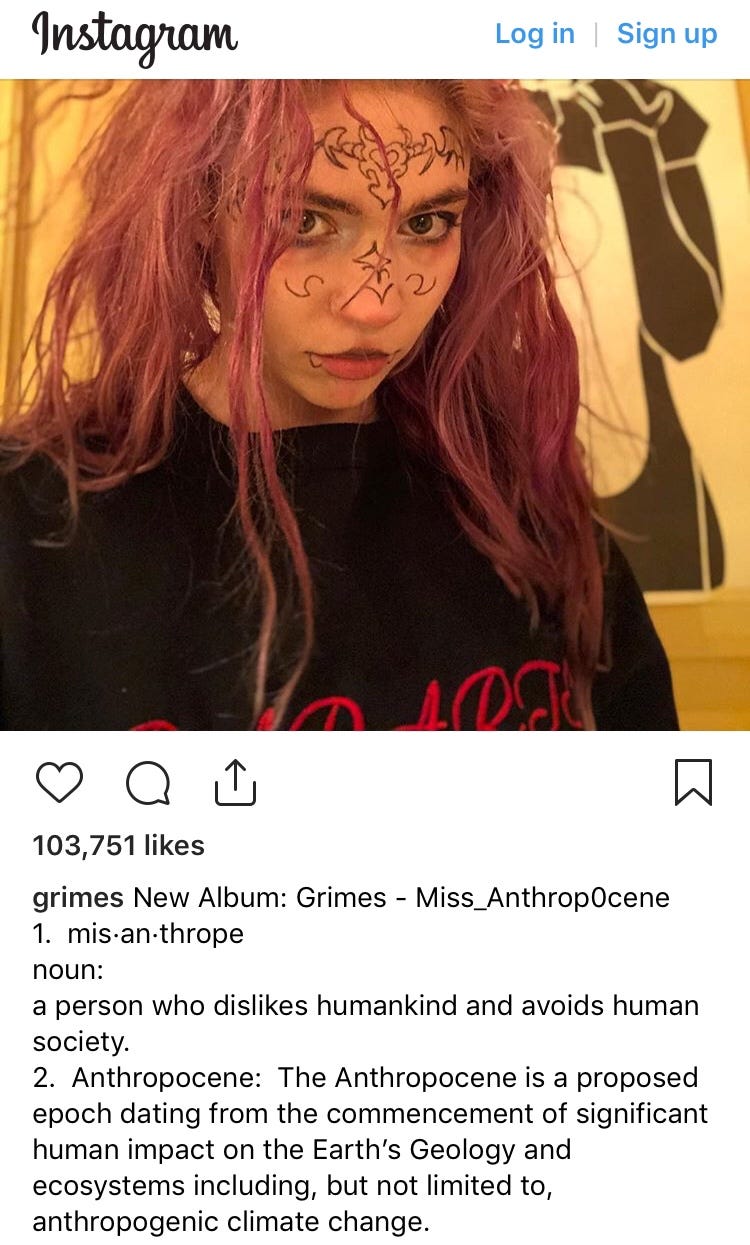 ---
Queen Video is closing in the Annex. The surviving Bloor Street satellite of the video store has started selling off its collection. We've read this story before, in March 2016, when its original Queen West location shuttered. But the past year also saw Videoflicks revived on Avenue Road. (If that flops, there's still one Blockbuster left in Bend, Oregon.)
---
Finally, watch a bus slam into two houses
Oasis Boulevard was the Scarborough street where two families were displaced due to a 1:42 a.m. TTC accident. No one was injured.