Discover more from Twelve Thirty Six
Canada's News Burrito 🌯 media, culture, politics (via Toronto)
The summer starts with a 12:36 six-pack
Even if it technically began at 11:54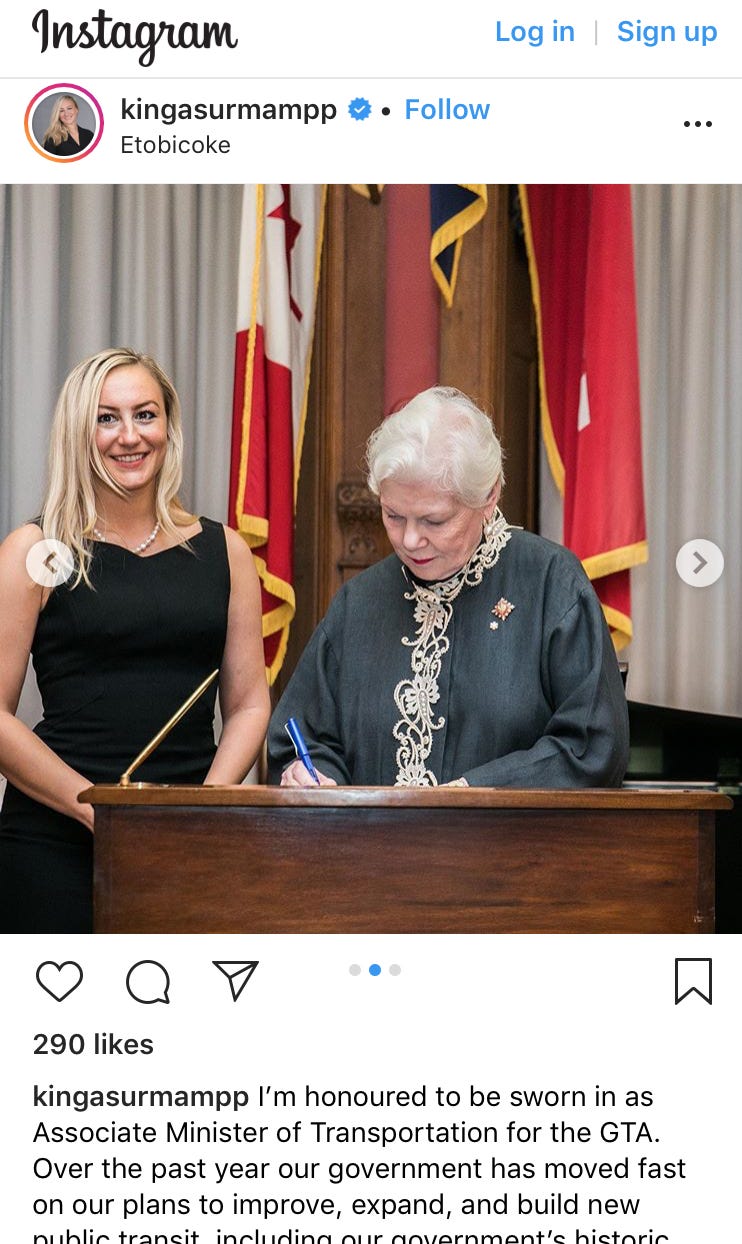 Kinga Surma was among the MPPs promoted to cabinet roles. Doug Ford's concurrent announcement of agents-general to promote Ontario business in other cities didn't go as smoothly: two of the appointments were revoked, because the appointees had personal ties to Ford's chief of staff, Dean French.
---
The cost of conflicting interests
Money that Elections Canada earmarked for 13 viral voting promoters was paid to them, but now the government is trying to get some of the cash back from production companies. The concept was cancelled upon the discovery of "past activities" that pinged as partisan. One obvious example: Mrs. Universe 2015 Ashley Callingbull slagging Stephen Harper.
---
"Goodbye Kellie Leitch, but thanks for the bizarre entertainment." Mark Bonokoski salutes the Conservative MP who's not running for re-election. And neither is Tony Clement, who shared a farewell selfie. Rest assured, there will always be new potential MPs out there: Renata Ford, widow of Rob, is the People's Party candidate in Etobicoke North.
---
Keeping our eyes on Kawhi
While speculation builds that Kawhi Leonard will sign with the L.A. Lakers, a call comes from Bruce Arthur to "leave the poor man alone."
---
Montreal can dream of a time-shared baseball team. The MLB gave the Tampa Bay Rays permission to explore filling the 15-year Expos void for part of each season. But the mayor of St. Petersburg, Florida insists that this isn't an option until at least 2028.
---
Finally, a Friday finale for Bobcat
Bob McCown once vowed to avoid any hype before exiting his radio show—but Sportsnet couldn't plug the leak amidst looming layoffs. (He says he's not retiring.) Rogers lauded him for launching Prime Time Sports 30 years ago, even if the Fan briefly fired McCown at the end of 1994, as he failed to ignite morning ratings: