Discover more from Twelve Thirty Six
Canada's News Burrito 🌯 media, culture, politics (via Toronto)
The oral history of being frightened by Canada
Twitter literature arrived right on time
As the results of Canada's federal election rolled in, Shoji Ushiyama started tweeting about his impressions as a Hong Kong student living in what has felt like "some kind of cryptic horror nightmare country that's subtly and slowly eating away at me." He spoke to the National Post's Richard Warnica about how the observations came about.
---
The media's new best friend
Doug Ford spent a day making media rounds to talk about his hopes for a more united Canada under a reconstituted federal government. Still, the Ontario premier is looking into taking the carbon tax challenge to court. But a provincial push for more municipal amalgamations has now been called off, a year after Toronto's council cut.
---
Vaping promotion is about to be banned from variety stores. Ontario announced a New Year's Day deadline for e-cigarette advertising to be removed from retailers that minors can enter. Next up is a move by Toronto to licence vaping stores: the city counted 78 of them, who'd pay $645.53 for a permit, with an annual renewal of $315.17.
---
This week in library backlash
The annual Giller Light Bash has been moved from the Toronto Public Library to the Steam Whistle Brewery as an apparent rebuke to TPL for allowing a speech by Meghan Murphy on the topic of gender identity to go forward. Meanwhile, the city councillor who doesn't want to meddle with the Palmerston branch rental disputed this spinning of his stance: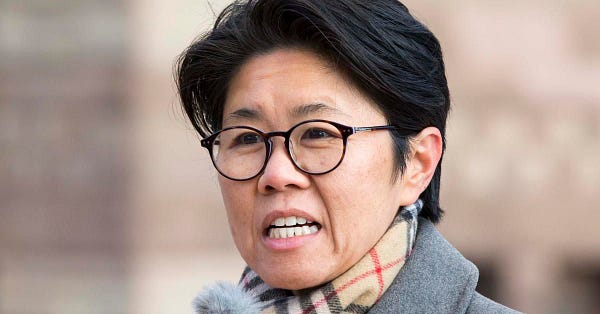 thestar.com
Left-wing councillors on different sides of debate over controversial Toronto Public Library event | The Star
Kristyn Wong-Tam and Mike Layton are urging stronger policies to restrict the use of community spaces, while Gord Perks says libraries must respect free speech.
---
Andrew Scheer has no plan to march in any gay pride parades. The Conservative leader's post-election interviews find him defending the idea that someone who opposes abortion and same-sex marriage can still be PM.
---
Preserving the Book of Wheels
A memorial book recently signed by more than 200 fans of Neil Hope, the Degrassi actor who died a lonely death in 2007, has been added to a vast collection from the show that's now preserved at the University of Toronto. Joey and Caitlin delivered it there: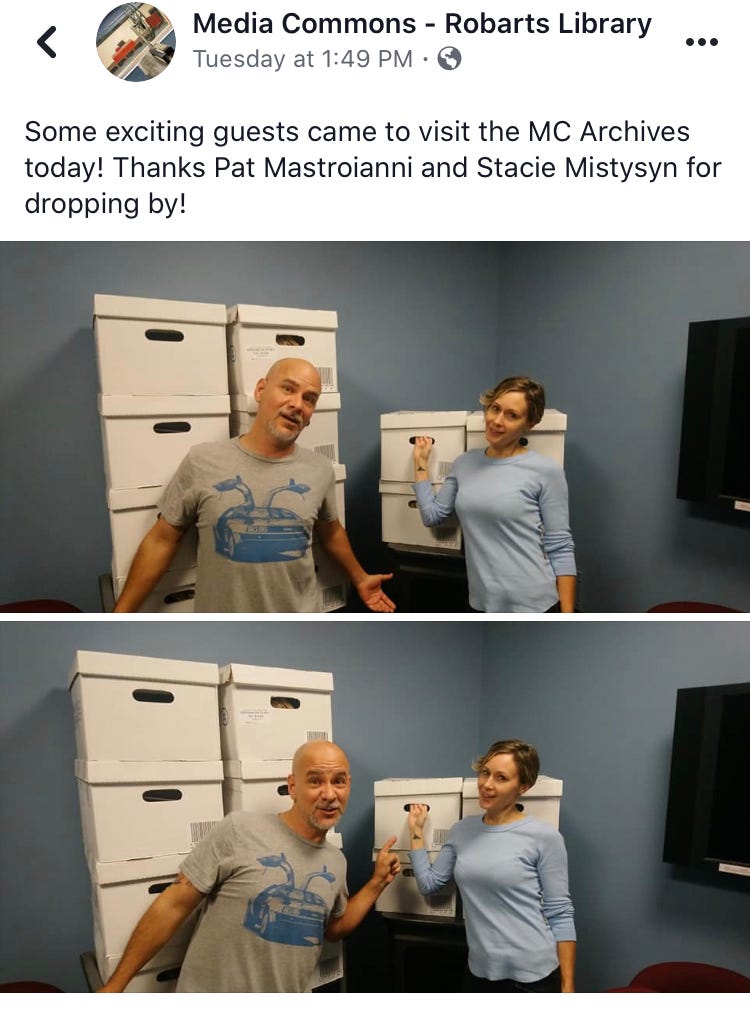 ---
Postmedia claims that $7 million in news bailout money helped get it out of the red. The federal tax credit covers eight months of 2019, landing it on the higher end of the publisher's initial estimate of $8 million to $10 million per year. Torstar claimed that its annual bailout take would be $6 million, but recipients remain otherwise undisclosed.
---
Finally, extended closing time
Leonard Cohen has a new posthumous music video to go along with his new stamps. "Happens to the Heart" has a lyric completed on June 24, 2016, four-and-a-half months before he died, with something about a pussy in the kitchen and a panther in the yard: