Discover more from Twelve Thirty Six
Canada's News Burrito 🌯 media, culture, politics (via Toronto)
The new 12:36 drops in and out of weed school
Also, the logo that's annoying Whitby
CannSell is the name of the pot dealer certification program that weed tech company Lift & Co. collaborated with MADD to offer for $49.99. Every person employed by cannabis retail stores (like the one about to open in the vacated American Apparel at 499 Queen West) is required to take the four-hour online testing program, which is similar to Smart Serve.
---
Doug Ford rebukes a "yada yada yada"
MPP Randy Hillier got suspended from the Ontario PC caucus after being accused by parents of children with autism of channeling Seinfeld with comments he made—even though Hillier says the "yada yada yada" was directed at the NDP:
---
Tony Clement's triumphant return to Instagram (but, despite the username, not the Conservative caucus he got kicked out of) comes fresh off the MP's inclusion in Rolling Stone's definitive history of dick pic scandals.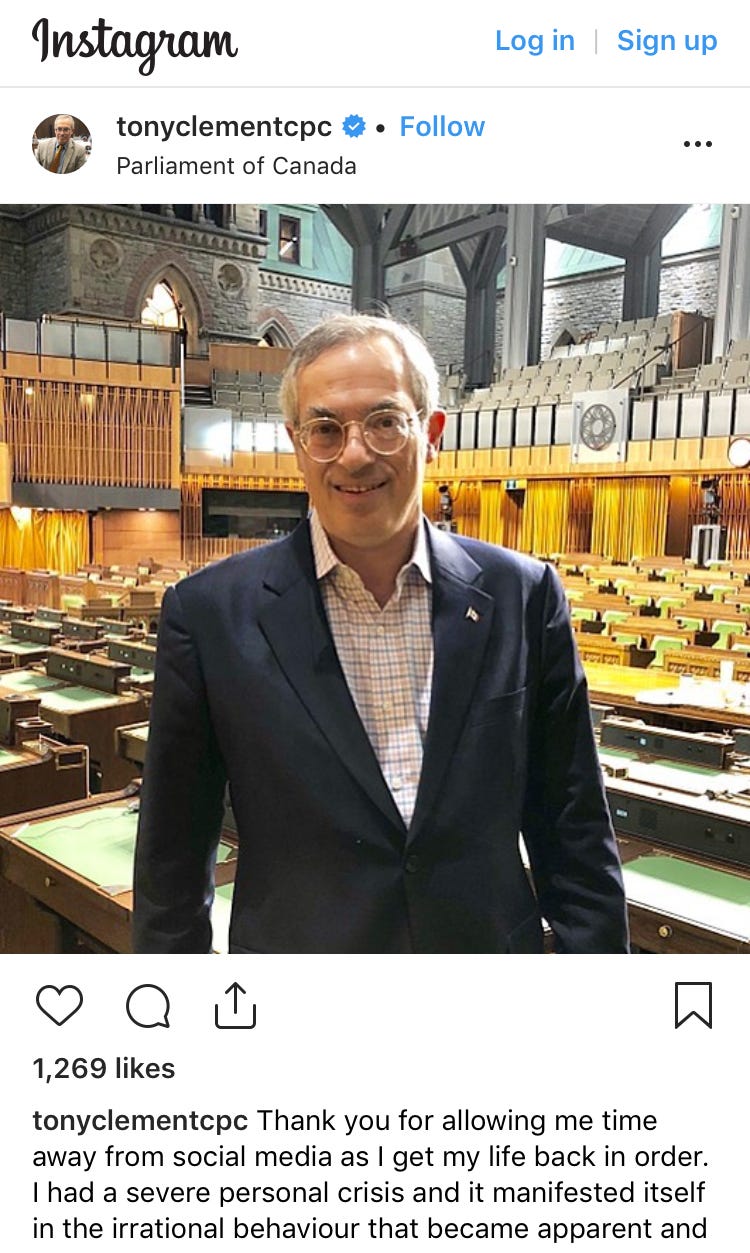 ---
A town torn by a graphic rebrand
Whitby's prospective replacement for its current municipal logo looks smarter than any of those others, right? Yet a local refresh backlash is leading the town's council to spend more cash to consult the public.
---
Foreigner is sneaking children into Canadian casinos
The five-night world premiere of Jukebox Hero at the Ed Mirvish Theatre finds original Foreigner singer Lou Gramm reuniting with bandleader Mick Jones to talk about their past. There's an imminent cross-Canada tour—even though Jones also aspires to leave the act. The group is getting press for recruiting local kid choirs to try and make "I Want to Know What Love Is" sound a little less cloying:
---
Classical FM gets a new afternoon drive guy. Mark Wigmore was briefly the morning host at Jazz.FM91 before being among its abrupt disappearances. Now he has an interview podcast, Art at the End of the World, and a different radio gig—replacing conductor Kerry Stratton, who stepped down from daily duties after being diagnosed with ALS.
---
Finally, the capricious quitter of Twitter
Paul Wells claimed that Twitter briefly blocking a journalist in Turkey at the request of the country's government motivated him to quit the platform in September 2016—a decision that will live in infamy, because he wrote a column about it. But he returned soon enough. This time around, Wells limited himself to a lachrymose post on Facebook: