Discover more from Twelve Thirty Six
Canada's News Burrito 🌯 media, culture, politics (via Toronto)
The mask slingers get to cross the border
Greeted by a wave of covered faces
3M made a deal with the White House allowing Canada to get its face masks, which were held up at the border due to Donald Trump ordering the company to prioritize the U.S.—a decision that rankled Doug Ford. But these N95 respirators are largely made in China, from where Huawei is also getting into the donation game to assist Canadians.
---
Facing up to changed advice
The new guidance from chief public health officer Theresa Tam is to wear a non-medical mask when grocery shopping or on public transit, a suggestion that changed in the past week. Justin Trudeau wants politicians to stay out of this lane, and stick to announcements like how Canada is working to produce up to 30,000 ventilators.
---
Physical distance violation ticketing keeps everyone clicking. Ottawa police are being accused of overreach by the Canadian Civil Liberties Association, although a dad who said he was fined $700 for letting his autistic son play in an empty field wasn't actually handed a ticket. (But two alleged rogue skateboarders in Mississauga were.)
---
The new newspaper crisis state
A revived call for the federal government to quickly deliver the dollars promised to legacy news media accompanied Torstar eliminating 85 positions and announcing a 20 per cent pay cut for its executive team. Concurrently, a poll commissioned by Friends of Canadian Broadcasting skews to the view that increased CBC funding is a solution: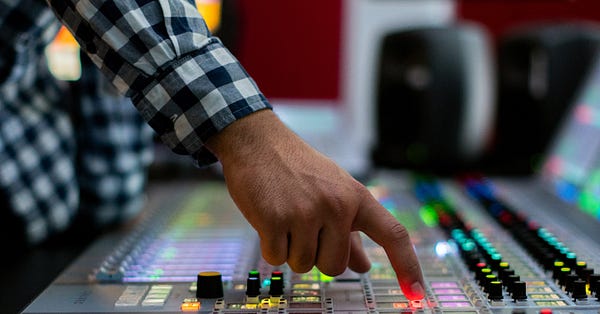 bit.ly
Ottawa should address the journalism emergency: Nanos Survey
PRESS RELEASE: With the media industry experiencing layoffs and closures due to COVID-19, a clear majority of Canadians believe that the federal government should treat the media crisis as an emergency.
---
Will Arnett's show on Quibi accused of looking like a ripoff. Memory Hole resembles the branding of an established feature from Chicago video bloggers Everything is Terrible!, who are looking for a lawyer. But the producers of Arnett's salute to low-budget Canadiana claim inspiration from George Orwell and '80s arcade games.
---
Finally, cutting him down to size
They Call Me Dr. Miami, a documentary about exhibitionist celebrity plastic surgeon Michael Salzhauer, looked sure to draw Hot Docs Festival attention to Montreal filmmaker Jean-Simon Chartier. But with the Toronto event postponed due to COVID-19, it will premiere via streaming on CBC Gem: