Discover more from Twelve Thirty Six
Canada's News Burrito 🌯 media, culture, politics (via Toronto)
The last 12:36 newsletter before Labour Day
What you oughta know before we go
A company that originated in 1973 as Ontario retailer Records on Wheels is being sold to Hasbro for $4 billion. The headlines highlight Peppa Pig, but the toymaker also gets Entertainment One's non-kids portfolio. Growth at eOne was aided by the Canada Pension Plan, which bought 17.9 per cent of the company in 2015, for which it paid about $290 million.
---
A deer in his own headlights
The federal Liberals weaponized a House of Commons video of a 2005 speech from Andrew Scheer in which he condemned the Civil Marriage Act, even though similar sentiments had been voiced by Liberals. Nonetheless, it gave Jagmeet Singh a window to state that the NDP won't support Conservatives in a minority government scenario.
---
James Sears is off to jail for a year. The editor of Your Ward News, found guilty of promoting hatred of women and Jews, had his claim that his lawyer intentionally lost the case ignored by a judge, who regretted that the sentence couldn't be longer.
---
Following his own golden rule
Roel Bramer, the founder of Toronto's first singles bar and other notable nightclubs, has self-published a memoir "as told to" Leah McLaren. Golden Roel ends with Bramer disputing an alleged drunk driving incident at the Toronto Lawn Tennis Club and vowing vengeance upon one member who pushed for his suspension, journalist Jonathan Kay.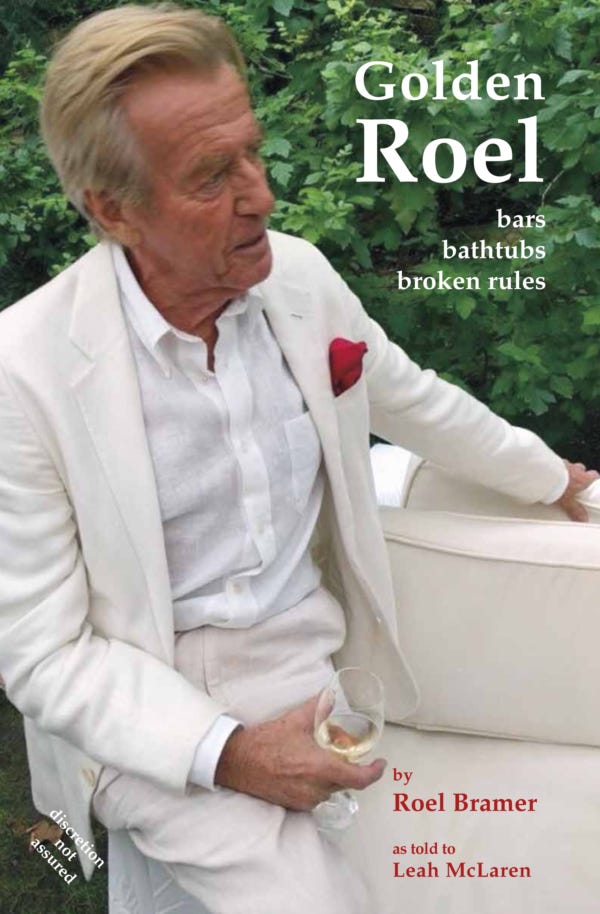 ---
Doug Ford promises to protect Black Creek Pioneer Village. A story from the Toronto Star echoed concerns that an Ontario government order to halt conservation authority programs deemed non-essential could take out the heritage museum founded in 1960. The premier says that there's no threat, while also declaring Pioneer Village "iconic."
---
A fan you don't want to have
Oscar Peterson didn't instigate any awful scandals in his 82 years of life—although his posthumous statue in Ottawa was once vandalized with tears. But his name now has a link to Jeffrey Epstein. Playlists that the late sex offender created for public display on Spotify included 188 tracks from Peterson, most notably "My Heart Belongs to Daddy":
---
Finally, the 12:36 newsletter will return in September. And if you missed the Retrontario salute to 40 years of Channel 47, check it out before next Friday's special newsletter about the 35th anniversary of the launch of MuchMusic—if you're subscribed: