Discover more from Twelve Thirty Six
Canada's News Burrito 🌯 media, culture, politics (via Toronto)
The end of shirtless selfies and sock diplomacy
Trudeau clickbait still had a good run
Threatening to sue Andrew Scheer for "highly defamatory comments" on SNC-Lavalin further clouds the air around Justin Trudeau. The PM still has has yellow vest protesters to clap back at, when not bringing his kid to a photo-op.
---
Scenes from the PMO sideshow
Twitter is where Team Trudeau members have been most comfortable governing. So, it's no surprise that it remains an arena for this latest fight. And yet, their former lieutenant, Gerald Butts, has retreated to Instagram, where he has recently been dreaming of what's next. 
---
The new golden age of Queen's Park protest signs. The union-organized Rally for Education brought an onslaught of placards, including some Pink Floyd misappropriation. The province will offset school cuts by allowing tailgate parties outside of sporting venues. 
---
Countdown to Ontario's rebrand
Before the provincial budget reveals which words will relegate "Yours to Discover" to licence plate collector walls, a tribute to the 1982 slogan, and its accompanying jingle: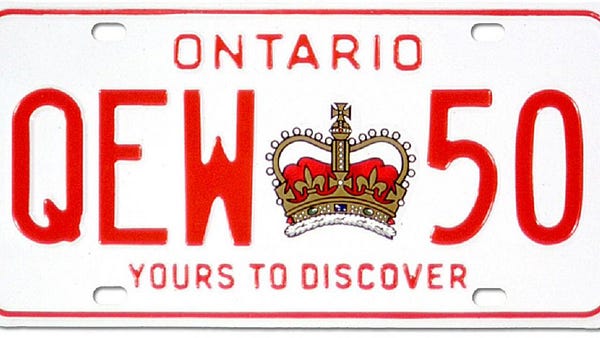 ---
Yorkville now has a legal weed boutique. Ameri countered lineups at the Hunny Pot, on Queen West, by opening Sunday morning. Dispensary debuts are pending at Yonge and Carlton, Queen and Bathurst and 333 Yonge.
---
Requiem for the Rio Theatre
Condo construction will destroy the former grindhouse building at 373 Yonge, likely this week. A theatre from 1913 to 1991, it became a Granada TV rental showroom before turning into a porn store. The last remnants of that legacy were the screening booths upstairs.
---
Street Legal runs out of appeal. Cynthia Dale could've framed the CBC's six-episode revival as a limited run—but she came out and called it "CANCELLED." Meanwhile, another CBC fixture, Bob Cole, called his final hockey game.
---
Finally, a life after "Beard Guy"
Walk off the Earth are going on tour following the death of member Mike Taylor, and they made a new video with Sarah Silverman, in which they sing about murder involving media: