Discover more from Twelve Thirty Six
Canada's News Burrito 🌯 media, culture, politics (via Toronto)
Some weekend talk topics that aren't basketball
From soup to nuts to other newsletters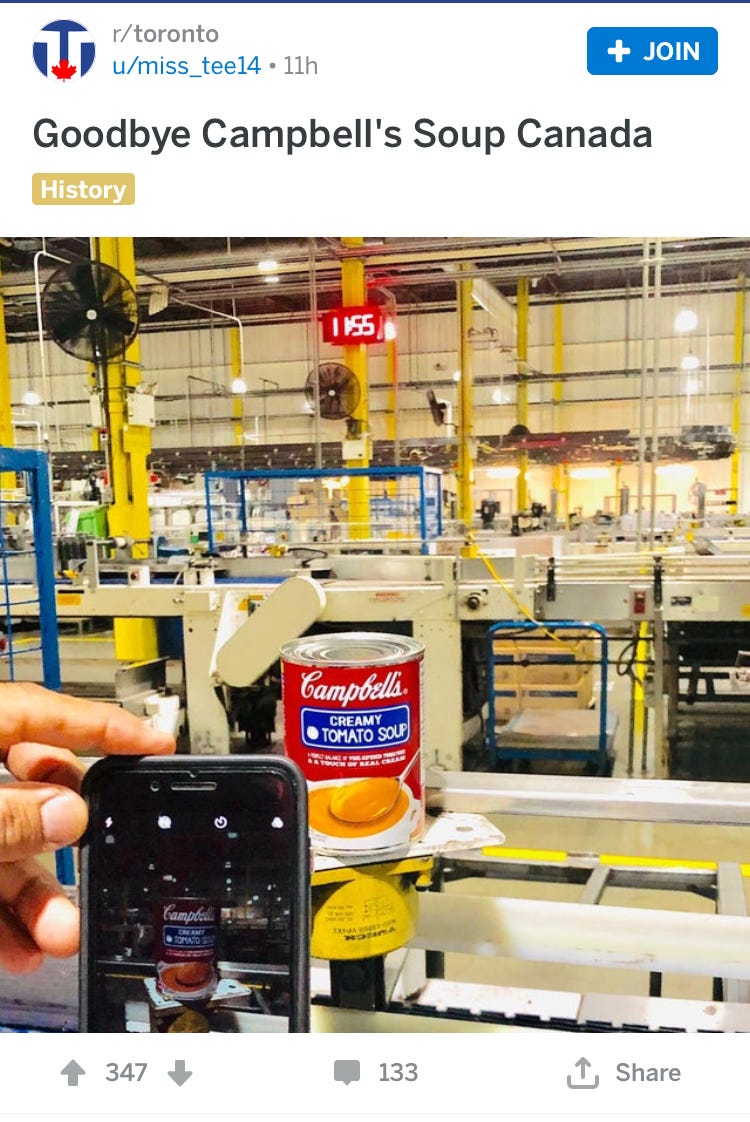 The final day of production at the 88-year-old Campbell Soup Company plant in Etobicoke—a closure announced last year in tandem with a new HQ in Mississauga—was marked by a Reddit posting of its last Campbell's can.
---
In the thick of World War 5G
China is warning Canada of "consequences" if it helps the U.S. with the Huawei case. But the father of detained CFO Meng Wanzhou has faith that she'll study hard for a PhD in jail.
---
"Make Canada Great Again" hats have brought on a lawsuit. Rebel Media is the owner of the trademark that it claims was violated by Hudson's Bay—which hastily removed MCGA merchandise last October.
---
Paying a price to redeem Eglinton East
Given how it was voted Canada's Worst Road, the street addled by transit construction needs all of the influencer help it can get—which may explain advertising like this on social media: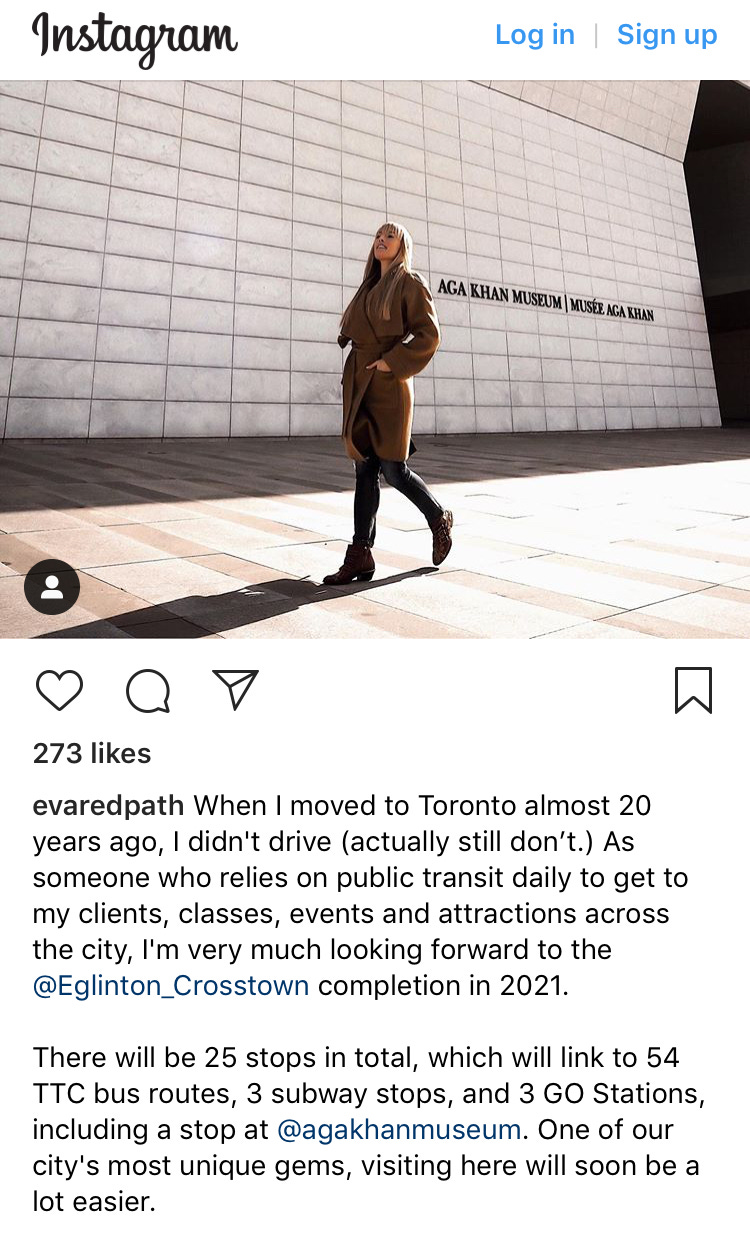 ---
Leon Redbone dead at 69. Dickran Gobalian was the birth name of the enigmatic musician, who launched his career in Yorkville coffeehouses. Meeting Bob Dylan at the Mariposa Folk Festival in 1972 put Redbone on the road to the Mr. Belvedere theme song.
---
Finally, newsletter upfronts in review
Substack is the platform hosting four new independent newsletters, which debuted this week with a boost from 12:36. You can read the first edition of each one before signing up: