Discover more from Twelve Thirty Six
Canada's News Burrito 🌯 media, culture, politics (via Toronto)
So long, and thanks for all the Fake News
Silicon Valley pays to save you from it
"World News Day" was marked in Canada with a presentation of cash to help end misinformation. And even though Facebook is getting taken to court by the privacy commissioner, Google claims that it's less worried about similar scrutiny for its style.
---
Social media by the hidden numbers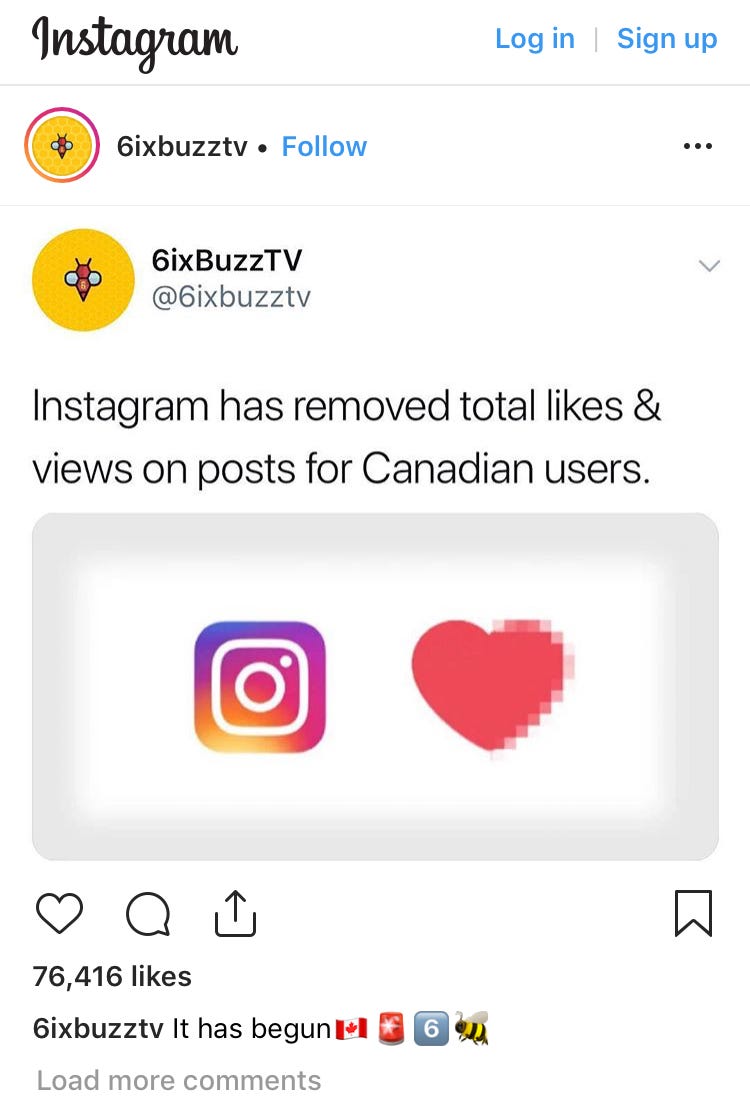 The intriguingly tenacious Instagram news outlet 6ixBuzzTV hit one million followers—just as its primary platform started testing what happens if like counts aren't public. Global News spoke to some influencers who pray that this doesn't cut into their worth to sponsors.
---
Doug Ford called the OPP to investigate a fake guillotine. Coverage on the front of the Toronto Sun was followed by the premier letting the legislature know that he thinks the protest prop was out of bounds. DoFo was then happy to hang with Jason Kenney.
---
Getting off that busted escalator
RioCan formally submitted the initial renderings for what it hopes can replace the Festival Hall complex—and Toronto's most infamous staircases—by aiming about 40 storeys higher: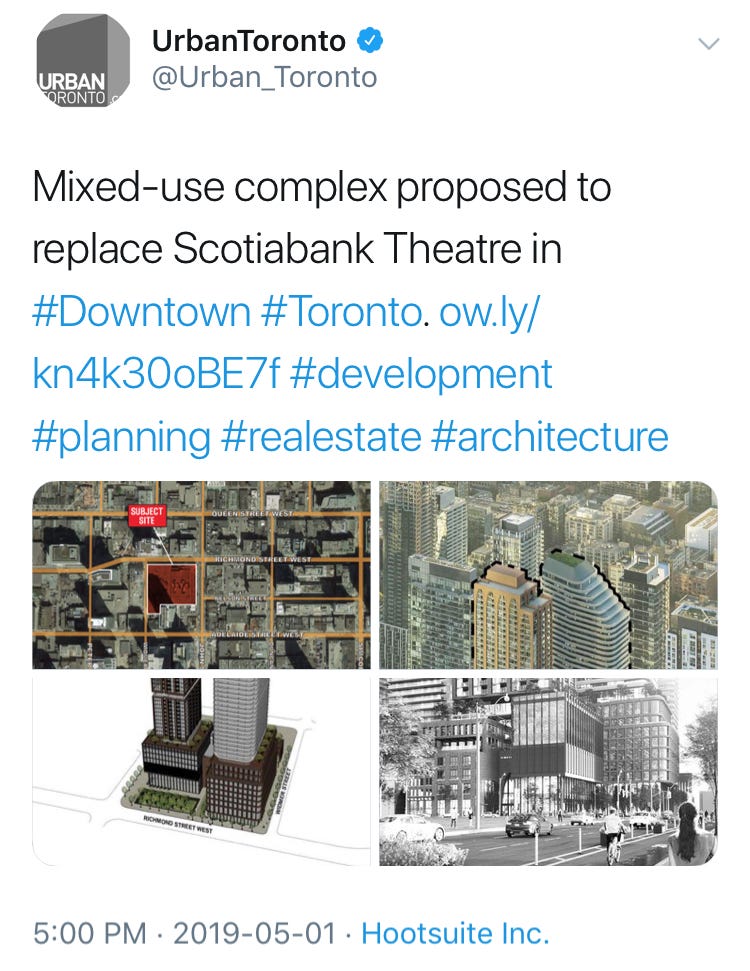 ---
Red Kelly dead at 91. A member of eight Stanley Cup-winning teams—four times with the Red Wings and four times with the Leafs—Kelly had a second job during three of the years that he played: serving as a Liberal MP.
---
Finally, the wild west of baby names from 2004
Oasiz Wiesblatt was ranked by Deadspin as the best name from the Western Hockey League Bantam Draft. He was the 12th selection overall, by the Medicine Hat Tigers, following in the footsteps of his three brothers, Ocean, Orca and Ozzy. Keeping score of kids called up to the WHL is an annual tradition: