Discover more from Twelve Thirty Six
Canada's News Burrito 🌯 media, culture, politics (via Toronto)
Rona Ambrose ducks out of damage control
She's left the disavowing to others
Rona Ambrose CPC Leadership
With confirmation that she's sitting out the Conservative leadership race, Rona Ambrose has left it to others in the party to figure out how to contain some members, like Richard Décarie, looking to tilt its agenda rightward on social issues. But others in the field are evidently grateful that Harper is still lurking.
---
An anchor cast was cut in half
The National last received this much attention when the CBC announced four anchors would replace Peter Mansbridge. Confirmation of Ian Hanomansing's role reduced to Friday and Sunday, and Rosemary Barton named chief political correspondent, leaves Adrienne Arsenault and Andrew Chang as the weeknight duo.
---
The failed fourth attempt to replace Dean Blundell. Ruby and Alex Carr, chipper siblings recruited a year ago to handle mornings on 102.1 the Edge, are no longer employed at the Toronto radio station. Corus has cycled through multiple host combinations since cancelling Blundell in 2014 after a few content controversies.
---
Grimes's fetus is on Instagram
After posting an initially unclear allusion to being pregnant (nipple censorship notwithstanding) Elon Musk's Canadian girlfriend became clearer about a baby on the way. The project now finds Grimes portraying her "War Nymph" in digital form:
---
Mr. Peanut dead at 104. Planters declared the demise of its monocled mascot ahead of a Super Bowl commercial, in which the legume passes away while saving his celebrity friends. If he doesn't have an heir, it may spell the end of Mr. P. at events like Toronto's Santa Claus Parade. (In 1974, he unsuccessfully ran for mayor in Vancouver.)
---
Finally, an afterlife on Twitch
Mike Sloan, whose medically assisted death made national news due to his candid discussion of life with terminal cancer, got a memorial boulder to read, "You may remember me from such social media platforms as Twitter and Grindr." It turns out there was one more app for Sloan to conquer, which will transmit his funeral: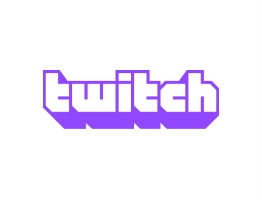 twitch.tv
Twitch
Twitch is the world's leading video platform and community for gamers.