Discover more from Twelve Thirty Six
Canada's News Burrito 🌯 media, culture, politics (via Toronto)
Restricted Cougar is prowling into Ontario
New cats take over movie screening
British Columbia's motion picture ratings are temporarily going east after the abrupt shuttering of the Ontario Film Authority. The provincial agency had become a money-loser, partly due to fewer porn titles submitting to scrutiny for exhibition or sale. "The Restricted Cougar," a B.C. icon created in 1960, can still be spotted winking on vintage video boxes.
---
Bernier bro in downtown T.O.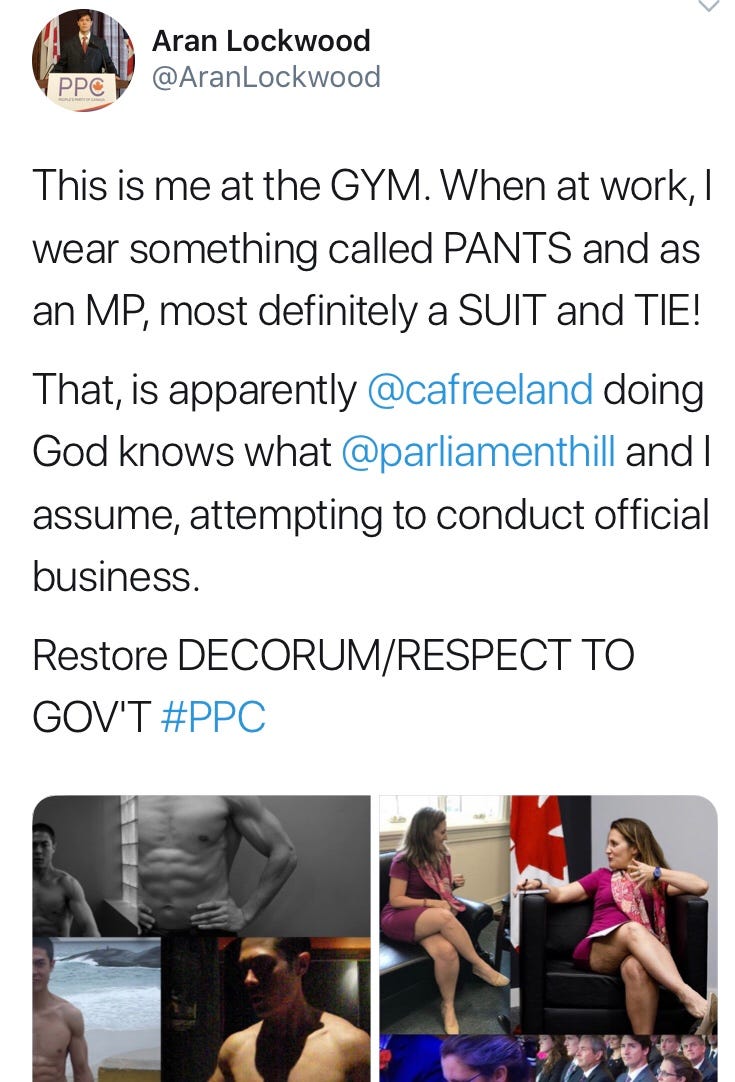 Aran Lockwood scored the signatures to run for the People's Party in University-Rosedale—where he claims to hear too little English, and immigrants complaining about immigration.
---
Green candidate is sorry about the blackface when he dressed up as Mr. T. Marty Lancaster, a high school teacher running for the Greens in Barrie, posted his regrets to Facebook over a past costume. But he didn't care for reporters calling him about it.
---
Disinfo is running in the family
"Doubt It?" has been launched by Canadian Journalism Foundation via a grant from Google.org, ensuring yet another panel discussion about largely hypothetical "fake news." Meanwhile, new federal government funding supplies non-profit MediaSmarts with similar oxygen, which involves dusting off "House Hippos" to warn of a new plague:
---
City of Toronto is ready to take the St. Patrick's Market back. The building at 238 Queen West was transformed 30 years ago from a slaughterhouse into a food court, but its private operations got spottier over time. A promised revival after a mouse infestation has yet to launch. Now the city has gone to non-food court to break its 50-year lease.
---
A graffiti debacle on Ossington
The Laneway Project, the non-profit invited to bring new art to one Toronto alley, is vowing to undo the damage after the artist hired to augment local efforts around Ossington and Queen went deeper into the paint:
---
Louie Rankin dead at 66. The actor and dancehall reggae artist, known for the 1992 track "Typewriter," was killed after the vehicle he was driving collided with a transport truck on Highway 89. Born in Jamaica, the "Original Don Dada" lived in Hanover, Ontario, and had some recent viral fame thanks to the Raptors.
---
Finally, a Creative Class shack
83 Binscarth Road, the home of Richard and Rana Florida, is listed for sale. The so-called "Pyramid House" in Rosedale went on the block after Richard was appointed to roles beyond Toronto: serving as "Philadephia Fellow," and a fellow at the Walton Family Foundation of Bentonville, Arkansas.