Discover more from Twelve Thirty Six
Canada's News Burrito 🌯 media, culture, politics (via Toronto)
Pardon the fact that Trump pardoned Black
Elton John helped support this Lord
Writing the book Donald J. Trump: A President Like No Other couldn't have hurt Conrad Black's campaign to get a full pardon from his POTUS pal. Boldface names who lobbied Trump to do this included Rush Limbaugh, Henry Kissinger, and Sir Elton John.
---
He's heeding the Christchurch Call
Donald Trump skipped a summit of world leaders looking to crack down on online extremism, but Canada was there, en route to creating a digital charter. Concurrently, a scoop from Blacklock's Reporter claims that federal agencies will soon measure the reliability of media outlets to determine which ones are eligible for federal support.
---
The NDP opposes Jordan Peterson speaking to a Commons committee. While he was introduced to politics through the New Democrats, the party isn't into the professor testifying about online hate. (JBP cancelled the appearance because of a family emergency.)
---
Bernier says the end is actually Nye
While the People's Party builds up a whole comment section's worth of candidates, its leader's name continues to be attached to an eclectic constellation of fighting words: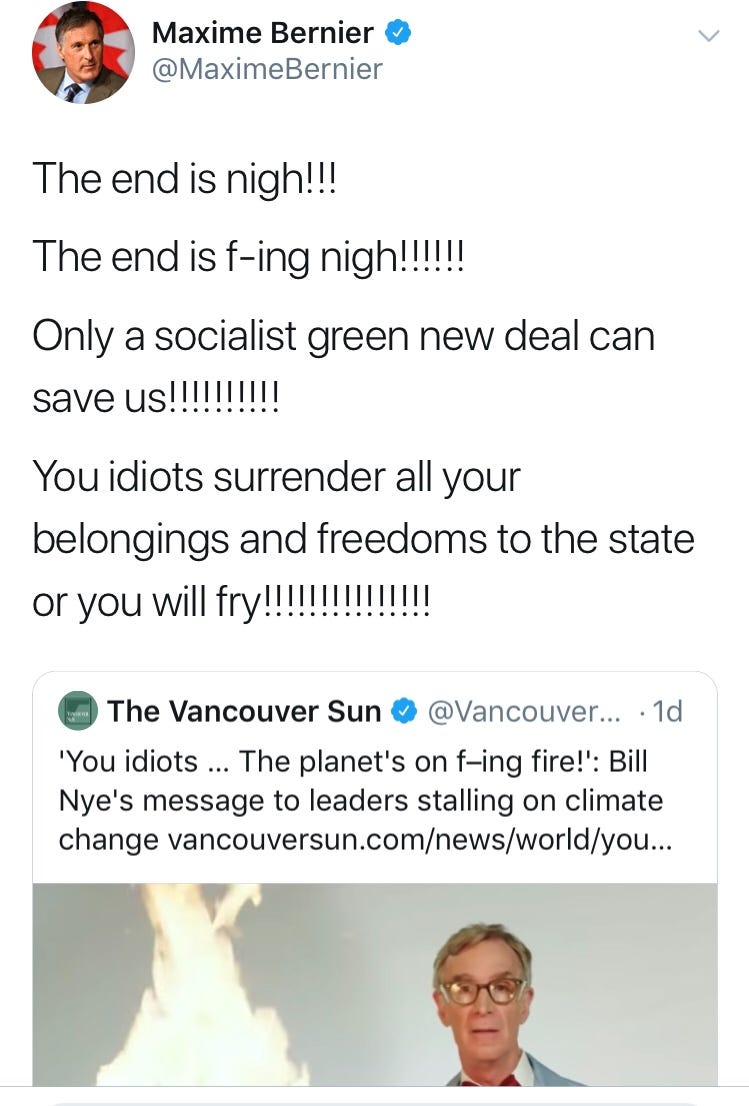 ---
Ontario Place will be joining Toronto's heritage property register. Not even Michael Ford dissented from a city council vote to do this. Meanwhile, as Tourism Toronto undergoes a provincial budget cut, the organization is giving Ontario Place a test for its future.
---
The price of playing Peak TV
Friends of Canadian Broadcasting is touting a new poll showing public support for CBC, just as the topic of making foreign streaming services charge taxes is coming back around:
---
The action at Corus could soon not bore us. Shaw Communications cashed out of broadcasting in favour of telecom, even though the Shaw family remains in control of Corus. Nonetheless, a share sale may be a signal that the media company is set for a shakeup of its assets, if regulations don't stand in the way.
---
Finally, the blind item of justice
Roger Friedman, the Showbiz 411 writer regularly linked at the Drudge Report, makes intriguing claims about an unnamed legal drama that's apparently now developing in Ontario Superior Court. (Do you have any idea of what it is? Hit reply on this email to answer.)