Discover more from Twelve Thirty Six
Canada's News Burrito 🌯 media, culture, politics (via Toronto)
Nerdy girls get a sketchbook hero from Bao
Also, comics are heckling Howie Mandel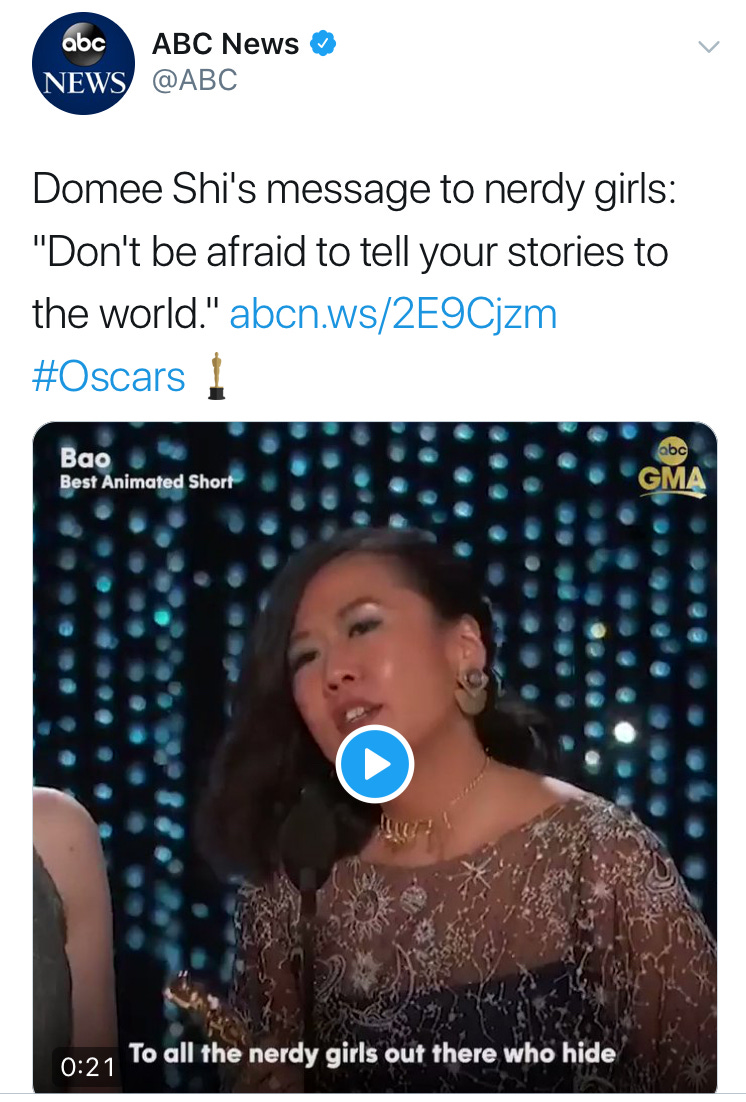 Bao won the Academy Award for Best Animated Short. Domee Shi was the first woman to helm a Pixar short, and she has a feature in her future. But first, more post-Oscars glory for the eight-minute tale of a Chinese dumpling that comes alive in Toronto.
---
The final days of the Scotiabank Theatre escalator
What was built at John and Richmond as a complex including Chapters and Playdium, along with a Famous Players multiplex originally called the Paramount, is slated for redevelopment by RioCan. (An eight-screen Cineplex is part of the initial plans.) Reaction couldn't be worse than the backlash to Mountain Equipment Co-Op's new building, about to open nearby on Queen West.
---
Judgment day for Jagmeet Singh
The byelection in Burnaby South will determine whether the NDP leader gets to sit as an MP—and from there, whether he leads the party into the election. Meanwhile in Outremont, the current NDP candidate, Julia Sanchez, says voters are "concerned" about Singh's turban.
---
Willowdale MP calls for a senator's censure. The spectre of assassination raised by privy council clerk Michael Wernick—who had a greater role in the SNC-Lavalin case than was initially known—was followed by this demand for reaction, based on telling truckers to "roll over every Liberal in the country."
---
Pursuing pre-pubescent Presto pushers
The latest review of TTC fare evaders advised finding some better way to prevent free-ride Presto cards, now issued to 12-and-unders, from being used by adults. Turns out, this black market for child passes was on the radar of Global News, which resulted in their reporter running after a Kijiji dealer trying to unload a $7 Presto card for $150.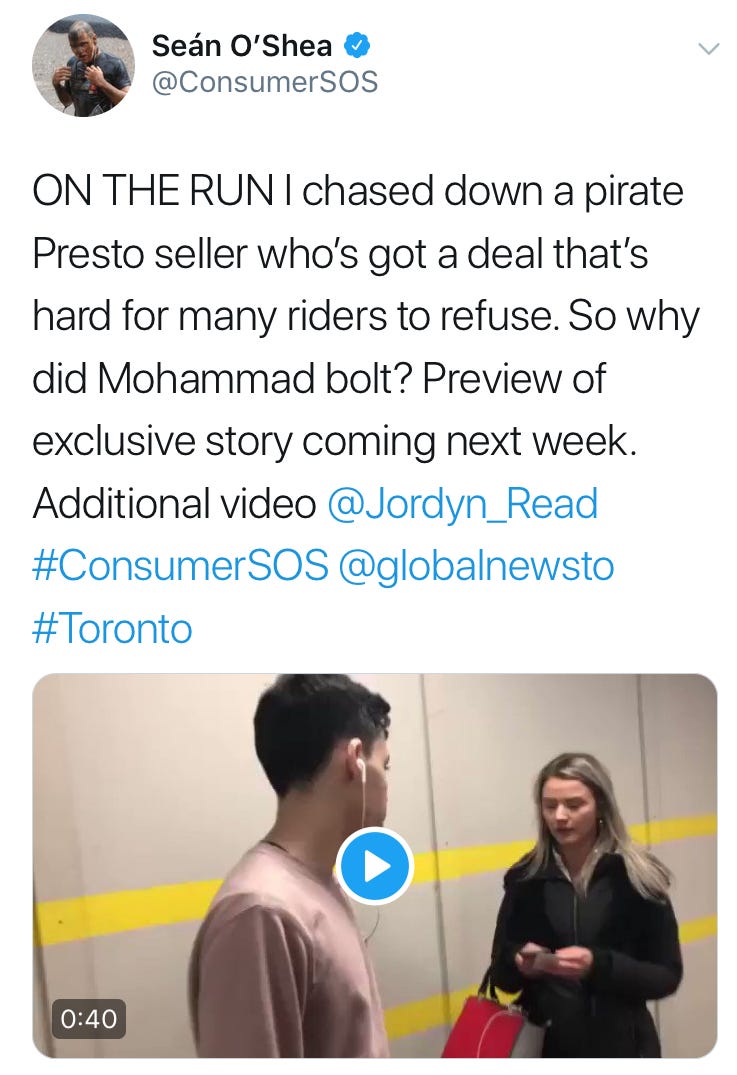 ---
Howie Mandel becomes the most hated man in Canadian comedy. The new Just For Laughs executive went on Facebook with a video to explain how the fest was asked to take over the Canada Laughs channel on SiriusXM—which pays royalties to Canadian comedians it plays, as part of licence obligations to float a percentage of revenue to domestic artists. Mandel believes that JFL's approach will be better for everyone. But some comedians smell a plot to cut them out of the financial equation:
---
Finally, two Toronto music icons died
Johnnie Lovesin, 69, moved from Val d'Or, Quebec to Yorkville in the '60s, opened for the Ramones in the '70s, and got more radio-friendly in the '80s. He also had a video hit, "(I Need a) Working Girl." Lovesin's career was on hold for years after he suffered a brain aneurysm during a New Year's Eve show at Nathan Phillips Square.
Jackie Shane, 78, hit number two on the CHUM Chart in 1963. After decades away, Shane gained new attention in 2010 because of a CBC Radio documentary, and recently gave phone interviews from Nashville following a Grammy nomination. Her legacy is preserved on the album Any Other Way.