Discover more from Twelve Thirty Six
Canada's News Burrito 🌯 media, culture, politics (via Toronto)
Michael Bryant is ready to fight Sidewalk Toronto
And, the soaring cost of Kevin O'Leary
"The project was unfolding in a way that was entirely in the hands of the unelected and involving rights that impact all of us." Canadian Civil Liberties Association chief Michael Bryant co-signed an open letter to government leaders, threatening litigation over Sidewalk Labs' plans for the waterfront. Quayside project leaders call it headline bait. Waterfront Toronto's new chair, Stephen Diamond, says it's still too early to cancel.
---
Leaving Neverland
's record store ratio
The fury flew in the replies to this proclamation from Riverside's vinyl boutique. But any signals of Michael Jackson being scrubbed from Toronto radio didn't last on Tuesday: he was spun twice during the Boom 97.3 afternoon drive, then at night on 98.1 CHFI. (The Quebec stations that banished MJ got international press for following the lead of the BBC.)
---
Gerald Butts says that everything was government business as usual. The former principal secretary to Justin Trudeau testified before the Commons justice committee about the SNC-Lavalin matter, while the PM continues pondering a statement of contrition. 
---
Holy syrup from your Liberals
Justin Trudeau skipped that Canadian Tire climate rally in Regina, but the environment minister ate some pancakes in Windsor, tweeted with a confusingly religious bent: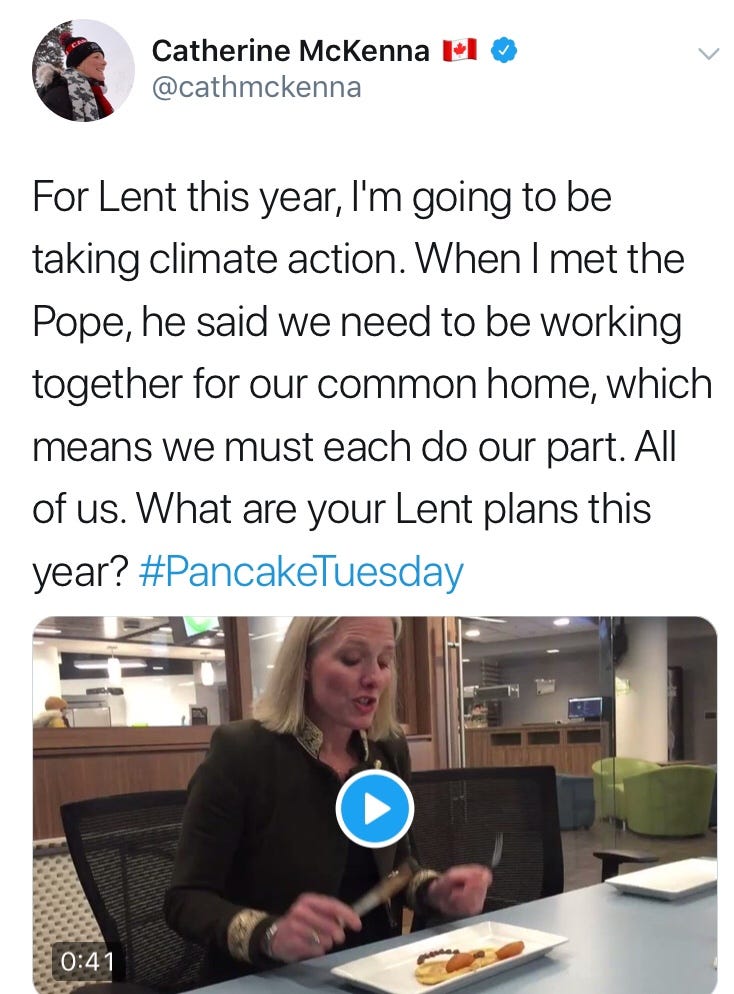 ---
OPP deputy commissioner Brad Blair believes he was fired for fighting Doug Ford. But the premier denies it was a "reprisal" for Blair speaking out against the appointment of Ron Taverner as the OPP commissioner. Meanwhile, a lawsuit that alleged Rob Ford ordered a jailhouse attack on his sister's estranged partner was settled out of court.
---
Kevin O'Leary at twice the price
"Mr. Wonderful" joined video-selfie startup Cameo last fall, expressing excitement over how political candidates could sell personalized shoutouts to pay down campaign finance debt. Along the way, O'Leary's Cameo cost rose: from $499, to $799, to $999—making him the second-most-expensive on there, one buck behind Caitlyn Jenner.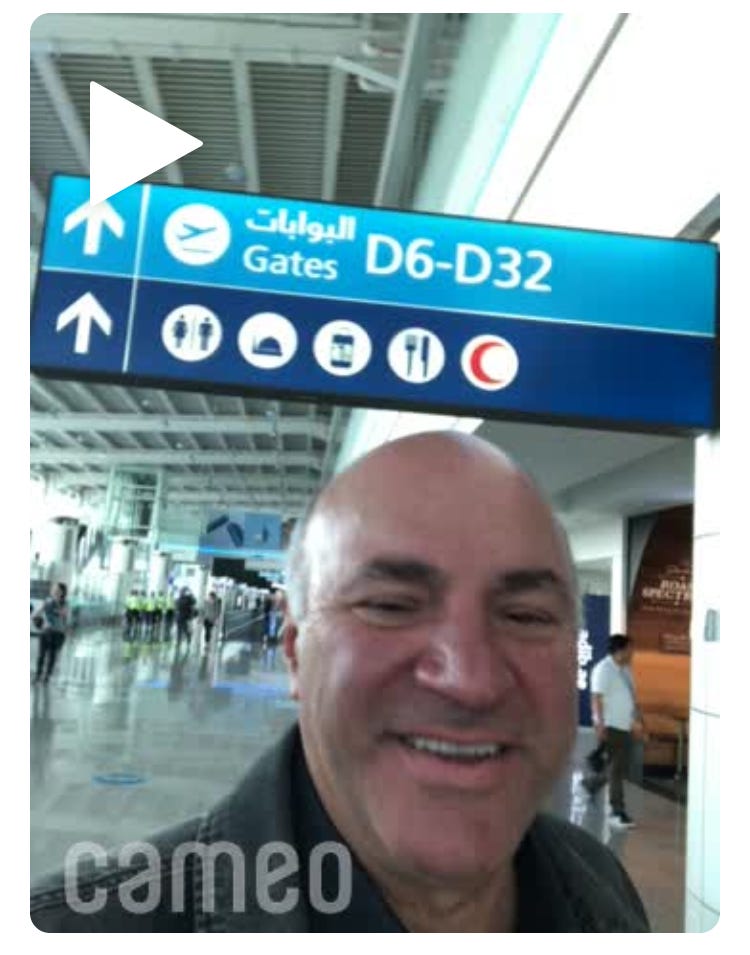 ---
Canadian comedians are talking more about their own precarious incomes after winning a fight with Just For Laughs over SiriusXM royalties. Recently, reruns of JFL Gags and Comedy Now! found a new TV home on Much as a replacement for morning music videos—a symbolic change that few noticed anyhow.
---
Finally, catching up with "Chair Girl"
Marcella Zoia is free on $2,000 bail and due back in court on March 22 after she allegedly tossed two pieces of patio furniture from a 45th-floor balcony. For now, there's fresh content for over 14,000 followers on Instagram: