Discover more from Twelve Thirty Six
Canada's News Burrito 🌯 media, culture, politics (via Toronto)
Let's all go for a walk in the snow with Trudeau
Plus, the non-graduation of Tori Spelling
It has been 35 years since Pierre Trudeau strolled into retirement. And testimony from Jody Wilson-Raybould led to calls for his son to do the same thing. Or maybe call an early election based on l'affaire SNC-Lavalin. 
Ben Chin, the former Toronto newscaster who's worked for the Liberal party since 2005, was blamed by the former attorney general for allegedly initiating communications about a deferred prosecution agreement for the Quebec engineering firm, in order to save jobs ahead of a provincial election.

Privy council clerk Michael Wernick, who warned last week about potential political assassination due to "trolling from the vomitorium of social media," was allegedly informed by Wilson-Raybould about how she was receiving "veiled threats" about what would happen if she didn't intervene. 
---
"This is the largest fundraiser in Canadian history." Doug Ford cranked up the hyperbole at the Toronto Congress Centre, where the Ontario PCs charged $1,250 a plate to dine with DoFo—who deflected the criticism that all of this was cash-for-access. He's just as happy to speak with $25 spaghetti in Muskoka.
---
A scandal that
22 Minutes
cared about
Just For Laughs backed down on its plan to feature comedians from outside Canada on SiriusXM. Meanwhile, reaction to a CBC report from a town hall meeting about this imbroglio led ear-licking jokester Boyd Banks to apologize and suggest that he's seeking help. 
---
Vaccine Choice Canada's billboards are cancelled. Anti-vaxxers successfully bought digital space from Outfront Media, before public outcry. But they still have Facebook. 
---
Global TV bingo on the radio
A shuffle at 640 Toronto will find Alan Carter and Jeff McArthur adding Global News Radio duties after the station dumped Matt Gurney. Over at the Fan 590, they added a woman:
---
 "Cat Shit Guy" got a "job" from his "stunt." Chris Rochford, who presumably followed through on his vow to digest feline feces if the Leafs came back to win last Saturday, was invited to join Dean Blundell's burgeoning media empire. Some sort of backlash ensued—even though it's just unpaid hockey blogging.
---
The latest twist in our own
Iliad
It has been 13 years since the revelation from Canadian cooking show sidekick Mary Jo Eustace that her husband Dean McDermott left her for Tori Spelling. And the pair have been tabloid fixtures ever since—now for owing $219,796.66 over a bank debt they've failed to pay. But their fortunes are shifting: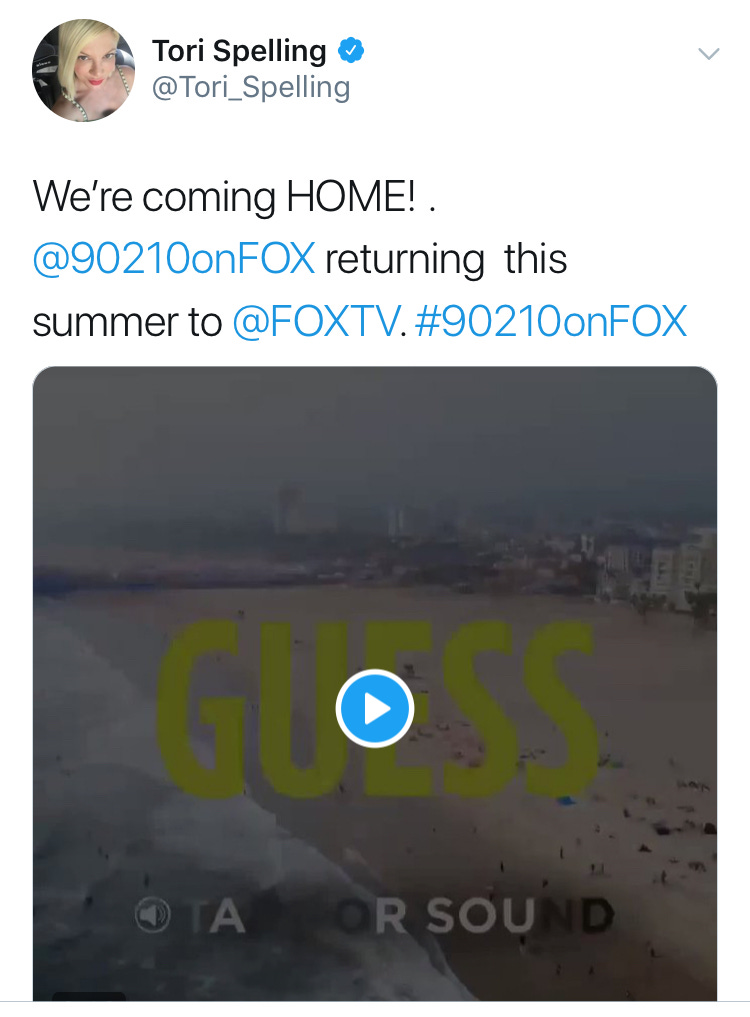 ---
Finally, the beefiest debate ever
Jordan Peterson and Slavoj Žižek booked the Sony Centre for April 19. (The Marxist Solvenian philosopher has had issues with JBP.) Also, amidst a friendly exchange about the all-beef diet she shares with her dad, the professor's daughter sent him this response: