Discover more from Twelve Thirty Six
Canada's News Burrito 🌯 media, culture, politics (via Toronto)
In case you've missed getting this at 12:36
From anti-vaxxers to identity grifters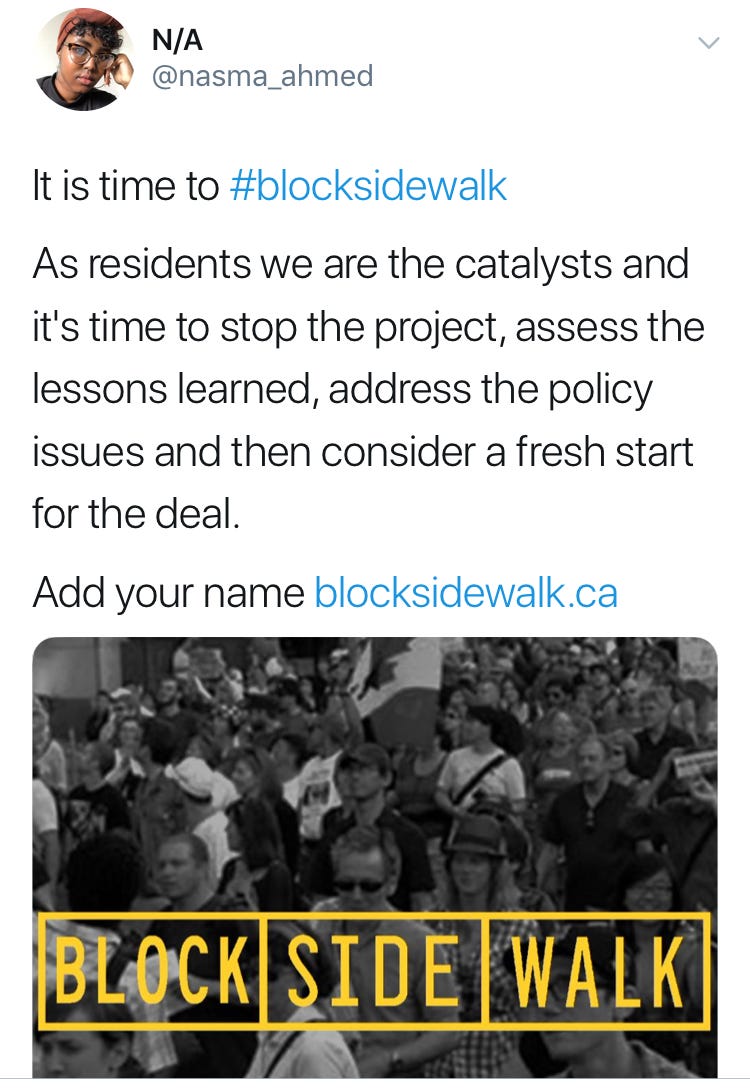 The campaign against Sidewalk Labs now has a hashtag. Waterfront Toronto's new head, Steve Diamond, says Alphabet's expanded vision for the Port Lands isn't guaranteed. A poll commissioned by the Toronto Region Board of Trade claims 55 per cent support for the concept—but only half of the respondents were familiar with the plan.
---
Anti-vaxxers blinding without science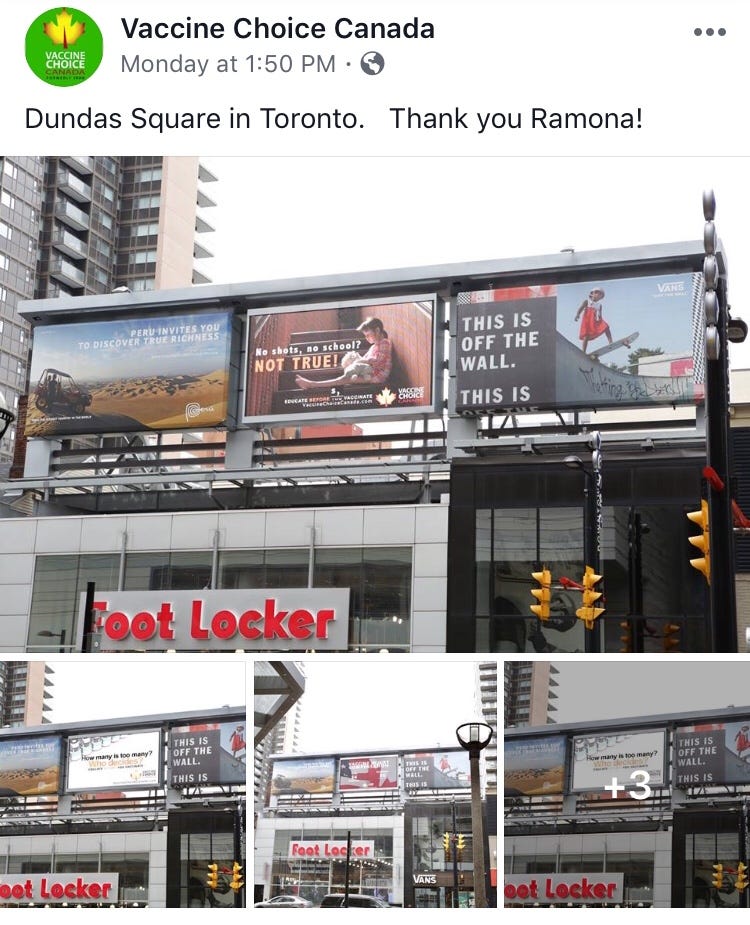 Toronto's associate medical officer, Vinita Dubey, believes that there oughta be a law preventing these. Vaccine Choice Canada claims to have received donations to rotate four different images on about 50 digital billboards, which are run by Outfront Media.
---
We're running low on headlines about how comedians are angry with SiriusXM. From the Montreal Gazette, a wider lens on why stand-ups are upset with Just For Laughs. The estimate is that about two-thirds of Canada Laughs is now coming from the JFL archives.
---
Canada's new least-liked funnyman
Veteran comic and actor Boyd Banks doesn't seem to be amusing his peers after gaining instant infamy for this CBC interruption stunt at the town hall meeting of the Canadian Association of Stand-up Comedians.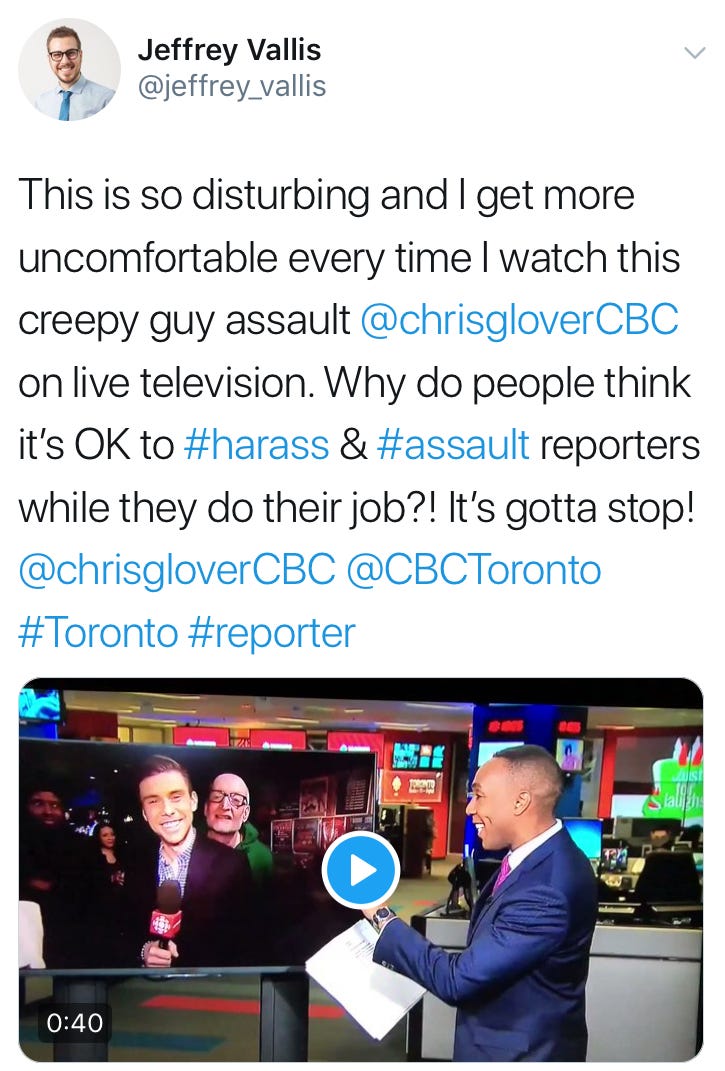 ---
Ghost Pepper McChicken terrifies a reviewer. The rollout of progressively spicier McDonald's sandwiches in Canada are giving U.S. fast-food fans something to covet. But this guy found the ghost pepper sauce impossible to swallow:
---
Finally, keeping up with the grift
I have just launched a website:
identitygrifting.ca
It will serve as a database of Canadian news articles and op-eds that superficially exploit identity & diversity. I hope it will help track the prevalence of identity grifting in Canada & help with relevant research.
identitygrifting.ca
Identity Grifting
A database of Canadian news articles and opinion pieces that superficially exploit identity + diversity.
The formerly "leftist" Wilfrid Laurier University student is now working for the right-leaning Justice Centre for Constitutional Freedoms. Her archive pointedly begins with the University of New Brunswick's white-privileged woke professor Matthew A. Sears's explanation about why he's no longer a conservative.