Discover more from Twelve Thirty Six
Canada's News Burrito 🌯 media, culture, politics (via Toronto)
David Miller returns to unfinished TTC business
Threading a case against Queen's Park
The former mayor of Toronto, who kept his political opinions quiet during Rob Ford's era, was among those roused in response to the province's bid to take over the subway—and to alter future transit plans on the grounds that they've gotten too expensive.
---
Life after "yada, yada, yada"
"You can't hog-tie me and gag me and then complain that I'm not a team player," says MPP Randy Hillier, in response to being kicked out of the Ontario PCs. Hillier also ranted to reporters about the "culture of fear" involving Doug Ford's chief of staff, Dean French. 
---
Mike Layton wants Toronto to sue Big Oil over climate change. The city councillor talked to Vice about his idea, which came up in the Alberta election: United Conservative leader Jason Kenney says this would "pour more gas on the flames of the national unity challenge."
---
Liberal dissent swirls around Kinsellas
While stories about Jody Wilson-Raybould shift to disputes over her Supreme Court pick, political consultants Warren and Lisa Kinsella now have an affidavit in response to guesses about why they seem fixated with #LavScam: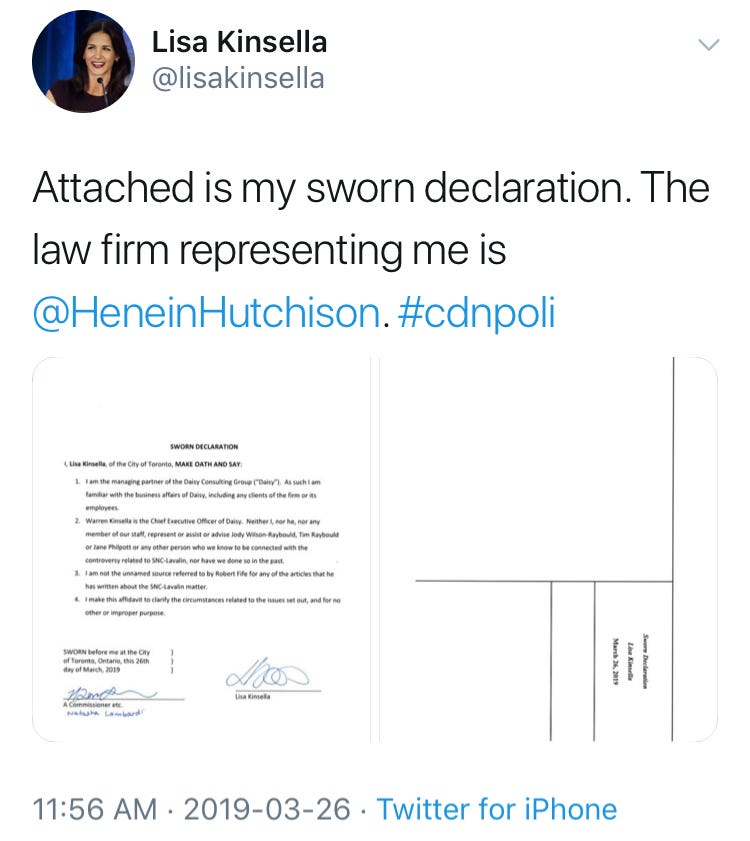 ---
Crocodile Rock regulars may have to find a new cougar bar soon. BuzzBuzzHome reports on the early stages of the redevelopment of a club complex at Adelaide and Duncan. This relic of the 1990s Entertainment District includes Croc Rock—which missed a few happy hours in February when it was temporarily closed by health inspectors.
---
Fairview aspires to avoid apocalypse
The mall at Don Mills and Sheppard, which opened in 1970, announced an $80 million revitalization project aimed at riding the trend of turning surface parking into condos: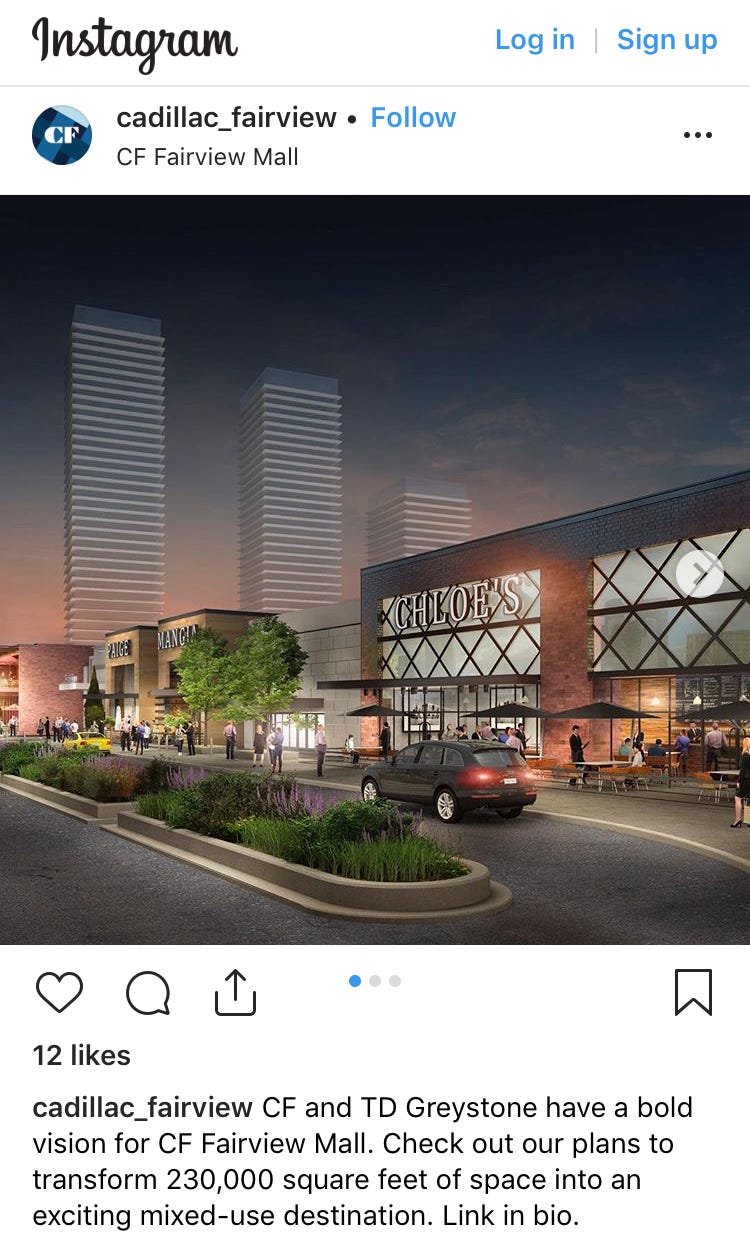 ---
Adnan Virk says he only leaked ESPN intel that time that got him fired. The native of Morven, Ontario expressed regret to the Washington Post as he reboots his baseball broadcasting career with a nightly show for DAZN. Awful Announcing, which published the leak, backs up Virk's comment that the tip he sent to them was "relatively benign."
---
Finally, clickbait lives for Alanis
Jagged Little Pill was reconsidered in a Jezebel post by Tracy Clark-Flory, which went viral because chastising your tweenage self for commodified musical tastes is what pop culture writing has become. Alanis Morissette, pregnant with a third child as her 1995 album readies for Broadway, has never been as defended online as she is seems to be now: