Discover more from Twelve Thirty Six
Canada's News Burrito 🌯 media, culture, politics (via Toronto)
CTV says ex-reporter was a serial miscreant
And he's suing them for $7.5 million
Bell Media's statement of defence in a lawsuit from Paul Bliss, who was fired after accusations against him emerged amidst his reporting on Patrick Brown, outlines the outcome of an investigation that revealed over 10 years of his alleged misbehaviour on the job at CTV. (Bliss has called all of it "false, malicious, irresponsible and defamatory.")
---
"Not replying to personal DMs"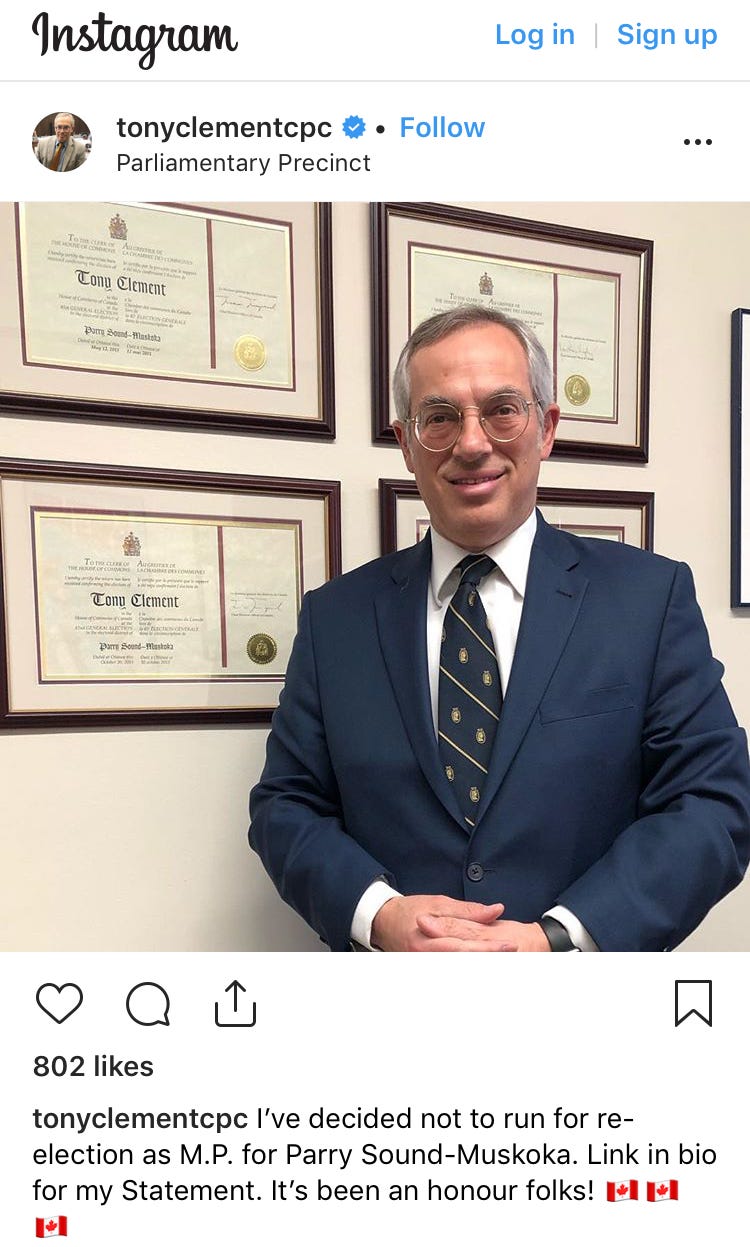 He's no longer privately interacting on Instagram, but Tony Clement has eased back into social media, only to announce his retirement from federal politics. Clement was bounced from the Conservative party after being the target of apparent sextortionists.
---
"Our political opponents win when Liberals are divided." Justin Trudeau offered his rationale for ejecting Jane Philpott and Jody Wilson-Raybould from the Liberal caucus. In the view of the self-appointed party Twitter cop Sheila Copps, "The boil is lanced!"
---
#MargaretJack are a weirdly iconic duo
Twitter chief Jack Dorsey chatted with Margaret Atwood at the Weeknd's incubator, Hxouse. The event generated some recaps—but also a more existential National Post take:
---
Facebook is still a safe space for Faith Goldy. While the social network pledged to eradicate white nationalism posts, HuffPost showed an FB spokesperson a Goldy video that seemed to violate the standards—only to learn that it didn't technically break this new policy.
---
Jazz.FM gets the band back together
Jaymz Bee, Bill King and Walter Venafro are among the Jazz.FM91 voices returning after controversies surrounding their former boss, Ross Porter. The schedule reload also has one former morning show host waking up later: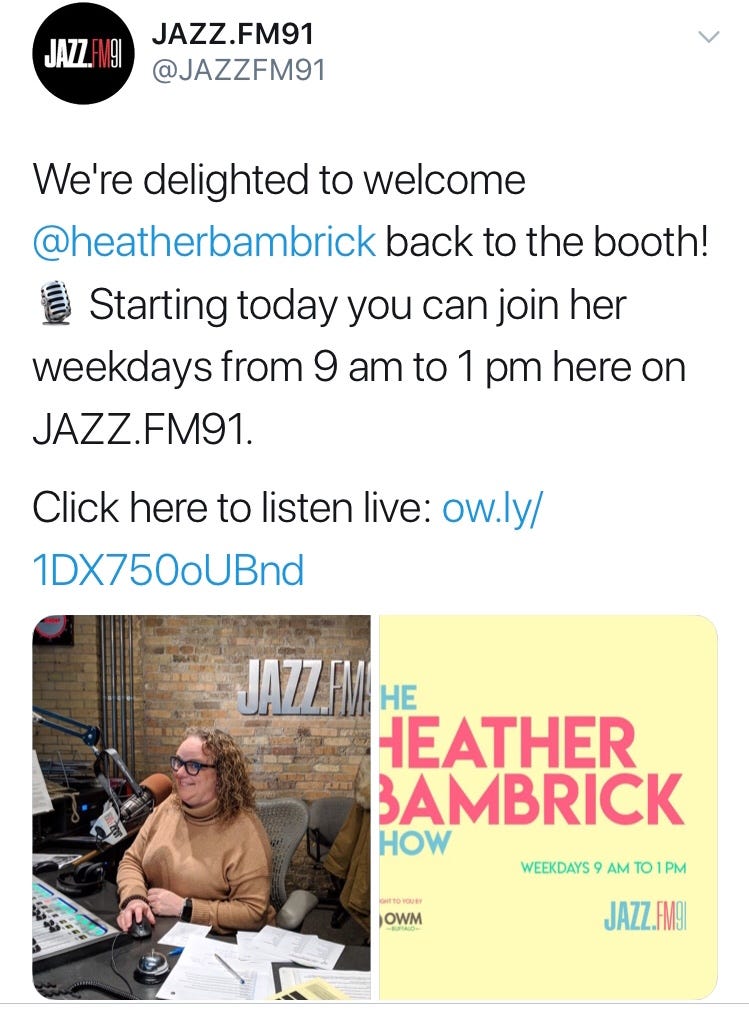 ---
Kevin Pillar says the Blue Jays are all he's ever known. The outfielder got emotional with reporters after learning that he was being traded to the San Francisco Giants. Meanwhile, attendance at the Rogers Centre hit a nine-year low of 10,460 on Monday—but Tuesday was good for 12,110, albeit without a single new tweet to be found about "Home Plate Lady."
---
Finally, domes drawing demonstration
Dinner With a View, which involves eating inside a terrarium under the Gardiner, is under fire for using the Bentway for a glass-domed indulgence that will help fund the linear park's public space. The organizers issued a statement in which they say that they're not to blame for the city ejecting homeless people from another part of the expressway's underbelly. But there's going to be a protest: