Discover more from Twelve Thirty Six
Canada's News Burrito 🌯 media, culture, politics (via Toronto)
Chair Girl keeps throwing it down for everyone
Marcella Zoia lives it up on Instagram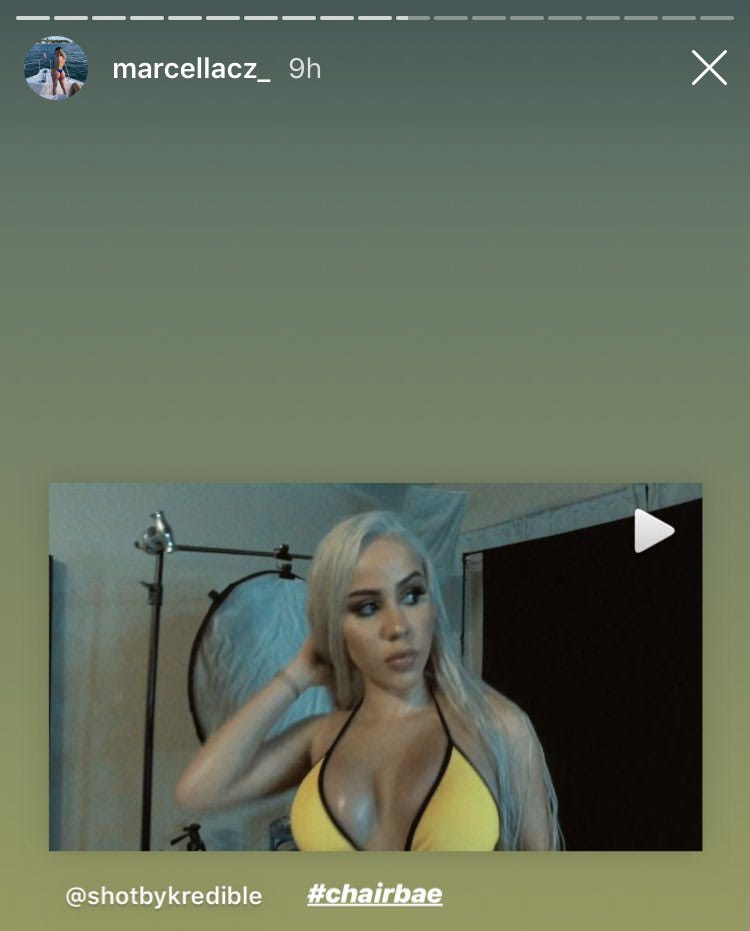 Marcella Zoia's lawyer Gregory Leslie appeared in court without his client, where he informed a judge that "Chair Girl" had been expelled from dental hygienist school and had lost friends after allegedly hurling objects off a balcony. Leslie said that 19-year-old Zoia has been "keeping low" lately, and will seek counselling. But her social media life still looks fun.
---
Blaming media like never before
The star of Ontario News Now (which he wanted to call Ford Nation Live) went to the Manning Centre conference in Ottawa to rant about reporters: "I get along with them one on one," said DoFo. "But it's like the cheese slipped off the cracker with these guys."
---
Andrew Scheer says he isn't trying to pander to Pizzagate. The federal Conservative leader denied that things like omitting the word "Muslim" in his New Zealand statement are meant as a dogwhistle for potential supporters.
---
The last of the dead-tree DJs
While Justin Trudeau was anointing an ex-journalist candidate in Vancouver, the Liberals continue to face criticism for a news media bailout that sounds most likely to preserve the print media status quo. But certain newspaper sections seem endangered either way: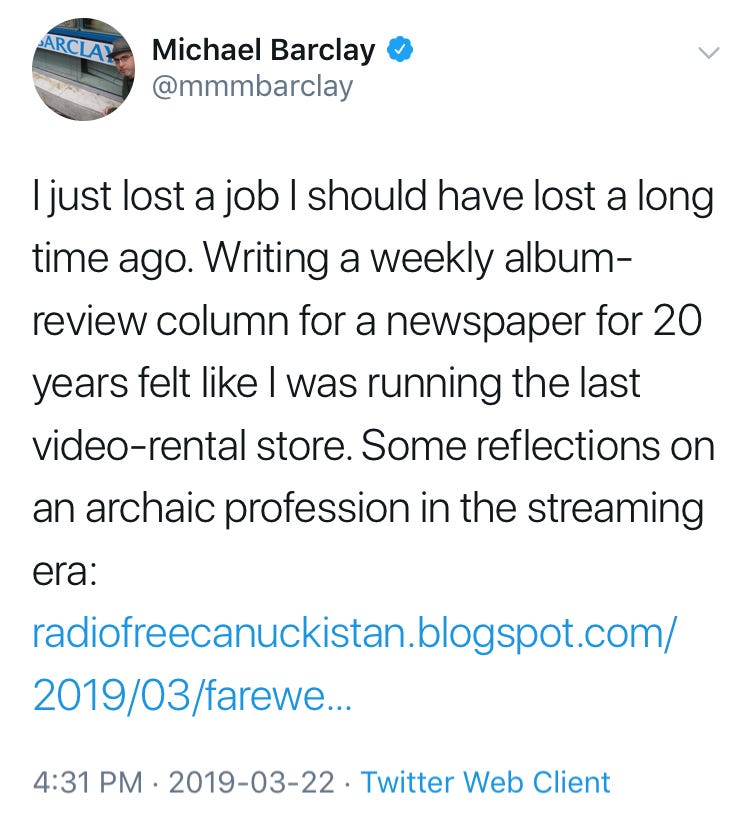 ---
Radiohead's stage collapse inquest finally begins. Protracted delays meant that there was never a trial, despite 13 charges laid after the June 16, 2012 death of drum technician Scott Johnson at Downsview Park. The matter has since been taken over by the chief coroner.
---
Joe Hall dead at 71. The longtime Toronto musician was based in Peterborough, after he gained a following as a singer-songwriter with an eccentric literary bent. Hall's backing band, the Continental Drift, included the late author Paul Quarrington and Paul's brother Tony—who continued to record with Hall until recently.
---
Finally, death of a true crooner
Doug Crosley became the host of CTV's Stars on Ice for its final season in 1980—when Alex Trebek left to seek greater fortunes—and had his own CBC variety show in 1973. Crosley died in Oshawa at age 83, leaving a smooth legacy: