Discover more from Twelve Thirty Six
Canada's News Burrito 🌯 media, culture, politics (via Toronto)
Chair Girl free to twerk down to the ground
Grips the goal that eluded her soul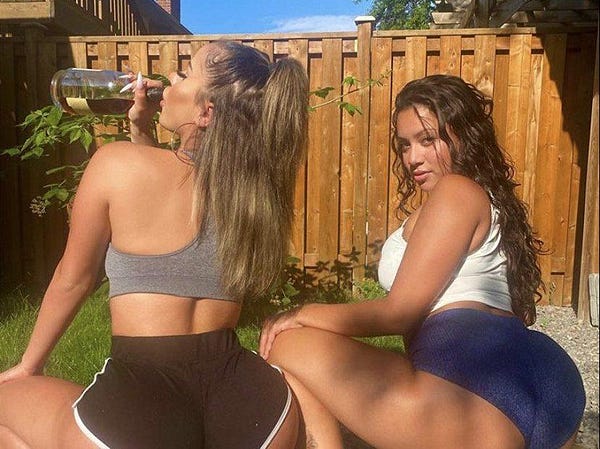 Marcella Zoia was finally fined $2,000 for throwing a chair off a 45th-floor Toronto balcony over 17 months ago and sentenced to 150 hours of community service, along with two years' probation. Freedom was captured in Instagram posts with friends like rapper Chromazz, to the chagrin of a mayor who thinks Chair Girl belonged behind bars.
---
Taking down a former astronaut
Despite sources claiming workplace churlishness by Juile Payette, which echo prior reporting about her work as governor general, the report drew a denial of allegations from her office. Payette was appointed by Justin Trudeau three years ago, but this story lands in the shadow of more about the Liberal dealings with We.
---
Teen pop singer Langston Francis lost his record contract after being accused of sexual assault. Sony Music Canada dropped its would-be next big thing, as the 19-year-old apologized for behaviour during his time as a high school student in Toronto. Francis received his widest mainstream radio exposure for the single "Fall From Grace."
---
Weird cheers greeting the EE
"Edmonton Empire" was widely guessed to be the next name of the CFL team formerly known as the Eskimos, based on a trademark filing. And yet, in the announcement of shedding a moniker condemned as colonial by a growing number of sponsors, the club has taken an interim step that leaves it open to options with no connotation of slavery:
---
"Use barriers, like walls (e.g., glory holes), that allow for sexual contact but prevent close face-to-face contact." British Columbia Centre of Disease Control guidelines for "COVID-19 and Sex" were adapted from New York's but with a more specific wording. Another contrast between Canada and the U.S. is seen on tour boats.
---
Finally, the star of the streets
Mr. Chi Pig, the stage name of SNFU's Ken Chinn, was honoured in a Globe and Mail feature obituary, an uncommon honour for the leader of a band whose acronym stood for Society's No Fucking Use. It's a longer shot to imagine Chinn as the next deceased honouree on Canada's Walk of Fame, but about 10,000 people think that he should be: