Discover more from Twelve Thirty Six
Canada's News Burrito 🌯 media, culture, politics (via Toronto)
A slogan with hopes as high as the tallest tree
Licensed to ride around Ontari-ari-ari-o
"A Place to Grow," words from the Expo 67 provincial anthem by Dolores Claman, will replace "Yours to Discover" on licence plates. Meanwhile, the sprouting of cannabis retail in Ontario has led to growing concerns about the scanning of driver's licences and other ID. 
---
Scarborough subway solved—again!
Doug Ford unveiled the "Ontario Line" transit plan—a relief line from Ontario Place to the Ontario Science Centre—plus a Yonge extension to Richmond Hill, an Eglinton West extension, and three subway stops for Scarborough. (But the province's $11.2-billion commitment counts on the federal and municipal governments to play along.)
---
Bill Blair targets "asylum shopping" with omnibus budget bill. The border security minister says he has been working to cut down on the number of "people who are crossing our borders irregularly." It's a different tone from when Justin Trudeau strategically implied on Twitter that everyone was #WelcomeToCanada.
---
Loblaw urged to return huge gift card
The backlash for $12 million in fridge funding finds environment minister Catherine McKenna explaining that the supermarket was just one of 50 winners from a climate plan process.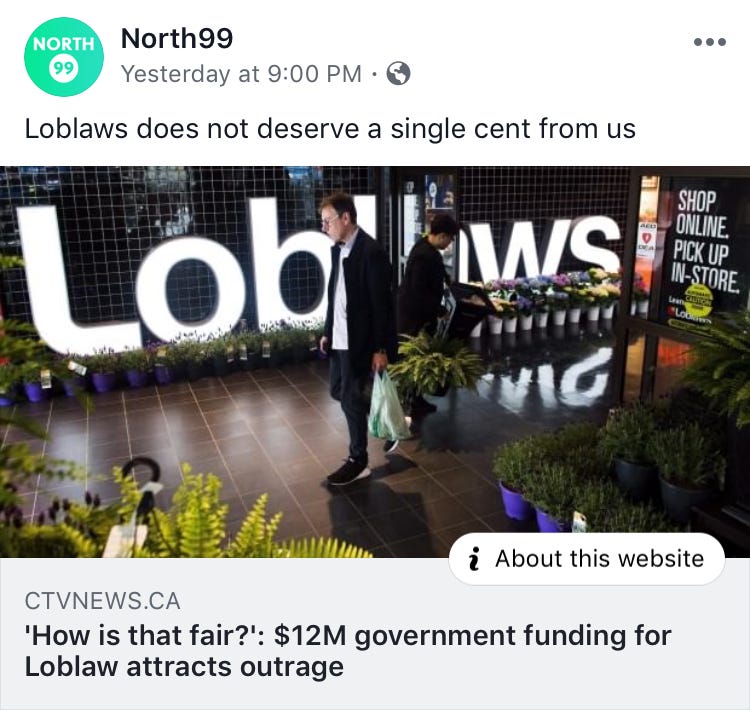 ---
Faith Goldy found a way to stay on Facebook after being banned. All she had to do was purchase an ad promoting her personal website. Plus, her name came up in a congressional hearing on Capitol Hill.
---
Scrubbing the secret stains of Massey
Nine months into a total renovation, Massey Hall has revealed its original stained glass windows. No one alive knew these survived, because they were encrusted with grime:
---
Radiohead jury hears some ideas for safer concert staging. Closing submissions were heard at the inquest into the 2012 Downsview Park death of drum technician Scott Johnson—whose father Ken railed against what he saw as staggering incompetence during the setup. 
---
Finally, ever been to sea, Billy?
High Liner Foods of Lunenburg, Nova Scotia—whose frozen fish commercials starred that catchphrase captain—has been undergoing management changes. But few were prepared for a mascot makeover worthy of Queer Eye: